Business Line of Credit
Business line of credit is often a go-to solution for business owners looking to access sustained, revolving funds from $2,000 — $25,000.
Compare Business Line of Credit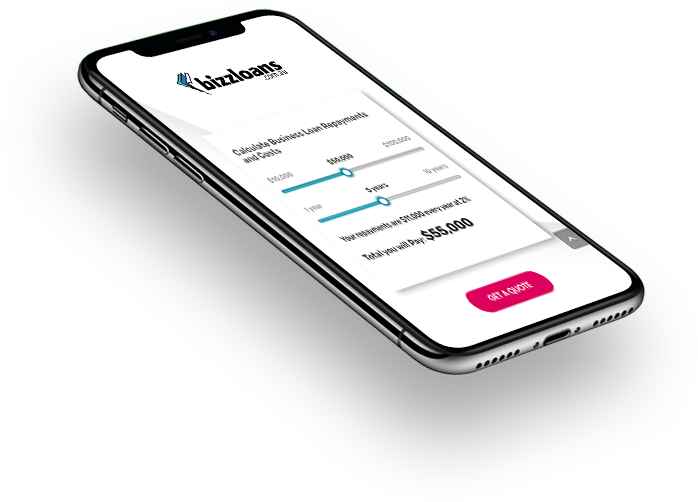 Bizzloans Line of Credit
A Business Line of Credit is a safety net designed to give you the confidence to focus on what you love about your business – without worrying about day-to-day finances. Be approved for up to $100,000, dip in when you need it and pay competitive interest only on what you use, for as long as you use it.
Only Pay Interest On The Funds You Draw Down
Application Does Not Affect Your Credit Score
What is a Business Line of Credit?
Most often than not, business owners usually find that even though business is doing good, there will always be instances when there are additional expenses faced by the business and it just is not financially possible for the business to spend on it no matter how much it tries to get additional funds from the cash coming into the business. At times like this, what can most businesses do? The answer? Apply for a business line of credit.
A business line of credit is defined as exactly as it is named; a credit line will be available where funds can be drawn whenever a business needs it or sees fit to use it for any other expense that it may encounter or decide upon.
This is a type of business finance where there is a fixed amount given to a business where they can draw their funds from for its additional expenses. The fixed amount serves as the business' credit limit, much like how a credit card has a credit limit depending on the persons' credit score. This is useful as a business need not ask for loan approvals from its bank nor need to apply for another business finance plan when an additional expense pops up.
In this type of business finance, the business only needs to pay for what it actually spent on the expenses. This way, businesses are ensured that they will be able to manage cash flow services whenever they have shortages, or ensure that they have additional funds for additional expenses that can help decrease the possibility of actually having a cash flow shortage.
Types of Business Line of Credit
There are 2 types of business line of credit: an unsecured or secured credit line for business. What do these types entail? An unsecured credit line simply means that a business need not to tie up any collateral or any asset to the said credit line, while a secured credit line is the opposite where there is a collateral or an asset needed in order to secure the credit line.
Businesses however, must take note that whatever type of business line of credit they choose, they should be aware that it should not be used to make major purchases for the business or use it for any long-term investments.
Other than these two types, some financial institutions also offer a revolving line of credit where the amount of credit a business pays for, will become available for the business to use again.

Complete Your Online Application
Confirm your details and apply on line in a matter of minutes.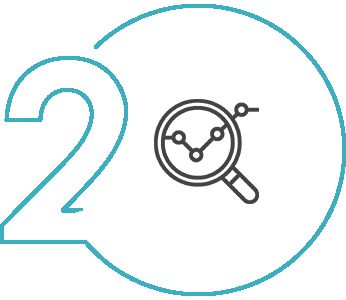 Get approval
We'll get back to you often within the same day. How good is that?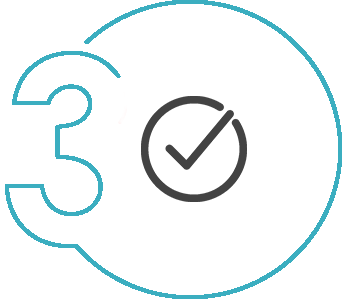 Draw down your funds
Once approved we arrange transfer of funds to your business bank or vendor.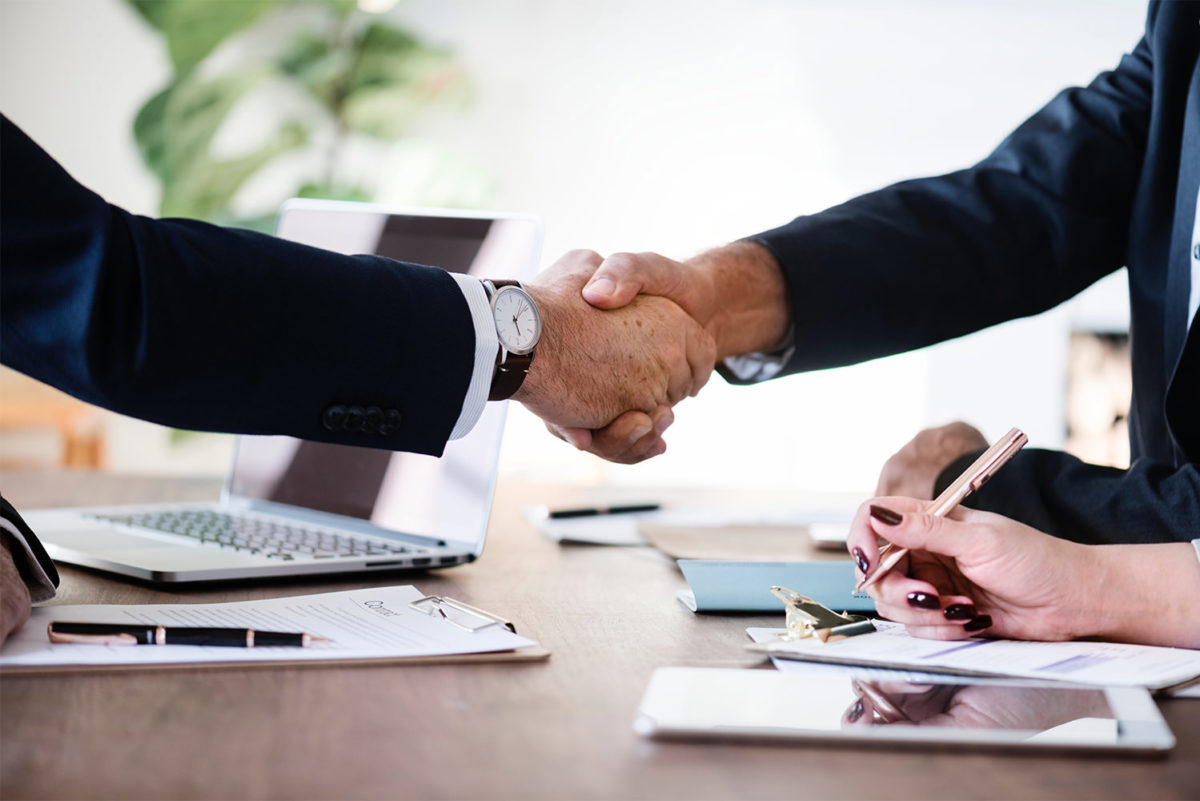 Comparing Business Line of Credit to Other Business Loans
Type of Loan

How It Works

Secured Term Business Loan

Repaid by a regular payment schedule and over a period of time, both agreed upon by the financial institution and the borrower.

Needs to be secured with a collateral.

Slow when it comes to processing the application (weeks to several months).

Unsecured Term Business Loan

Same as Secured Term Business Loan, however does not require any collateral.

Loan can be approved within the day of application.

Merchant Cash Advance

There is a lump sum advance and the repayment is in the daily electronic funds transfer at point of sales machine sales or credit card sales.
Application time can take 1-2 days

Business Line of Credit

Does not dictate a payment scheme, however, there are certain dues depending on how much of the credit was used by the business.

Only pay the interest that is drawn upon from the credit line.
Business Line of Credit vs. A Business Credit Card
Many would think that a line of credit would be similar to a business credit card, there are some notable differences with the two:
A business credit card is much like a personal credit card, where a business gets an unsecured loan with a credit limit based on the business' credit history. It is used much like a personal one, a business credit card can and will be used to make purchases for the business. In terms of payment, there are minimum monthly payments required each month and interest will be charged on late payments, to avoid any interest, the business simply needs to pay the balance in full. A business credit card also offers cash advances, however they are very expensive cash advances as the repayment rate will definitely be higher than the cash that was advanced. Furthermore, a business credit card can earn points and privileges, and sometimes even rewards when they are used, and a business credit card has a renewal fee, or an annual fee to be paid.
On the other hand, a line of credit can be secured or unsecured, depending on what the business chooses to apply for. To be able to use the said credit line, a business simply needs to link a debit card to the account or have an amount deposited to a business' checking account. This type of business finance however does not have any cash advances, or rewards and benefits that comes with it either like a business credit card has, this type of business loan can also be paid and used as often as a business like, and this can actually help build the credit score of a business. In terms of fees, it actually varies on the financial institutions whether or not it would have opening, maintenance, or renewal fees.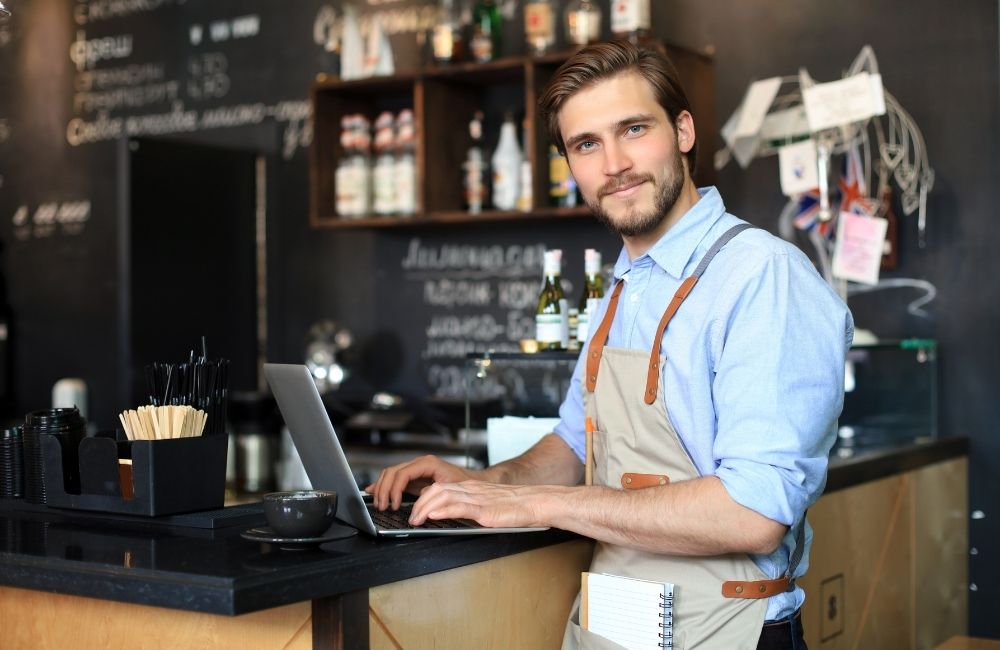 Why get a Business Line of Credit?
There are several reasons why businesses should look into getting this type of business loan, we've rounded up most of the popular reasons why:
A business going through the quiet months, because let's face it, there is always downtime when it comes to businesses, during this season, it's better to be safe than sorry.

A business preparing for a really busy season coming from the quiet months should also look into getting a business line of credit. Coming from the quiet months, one's cash flow can be greatly affected, and if you're missing out on stocks once a busy season comes, there can only be one result: a loss.

To better the cash flow, especially if you're a small dollar, high volume business.

Your credit score is really low or not high enough to be granted any traditional business loan.

For a business who has suppliers who do not accept credit card payments or worse, adds additional fees when using business credit cards as payment, a business line of credit is one of the best options.

A business who needs to build their business credit for the first time.
What are the requirements we need to prepare?
Traditionally banks offer line of credit for business to those with good or clean track records. However, today, other financial institutions who are not banks are gaining popularity and very much offer this type of finance for businesses today.
Here are some of the requirements to ready, be it with banks or other financial institutions:
The business' life – how long the business has been running is an important factor when it comes to a business line of credit. Banks would want for a business; years to be longer than those required by other financial institutions (non-banks)
The business' flow – several factors are included in this one, and the biggest question you would need to answer is this: will your business survive the upcoming years to come, and how long is the expected lifespan of the business? With this requirement, banks and financial institutions will check up on the business' liabilities and even the cash flow to determine the answer. Banks here tend to be a lot more demanding.
Your Collateral – While an unsecured credit line for business sounds like one of the best options out there, you will need to remember that any unsecured loan has a limit, and it usually is pretty low. What if a business is in need of a much higher credit line amount, then a business will need collateral to use as a form of security? Remember that banks are stricter than other financial institutions that offer this type of loan for businesses.
Your personal credit score – Like we said, banks need clean or good track records from those who are trying to apply, and while other financial institutions are more lenient, it does not mean that your credit score won't get a good look at by them. Your credit score is important as well.
Bank Statements – Bank statements are inevitable as they will show how the business handles its financial aspects. Be it from banks or other financial institutions, bank statements are a crucial part when applying for this type of business loan.
The Whys – Banks and even other financial institutions will also ask your purpose of applying for one. And while some may think that this is only a form of formality, this is something important. Banks and other financial institutions take note of various reasons as to why businesses are applying for certain business loans in order to be able to make better offers, especially to those businesses who have recurring reasons to apply for a credit line with other businesses.
The Pros and Cons of a Business Line Of Credit
PROS

CONS

When applying with non-bank financial institutions, the application is generally easier.

The application time is short and quick, meaning businesses who need the money can be able to get them sooner rather than later.

A business will only pay interest with the money that they actually use, and not on a total lump sum.

A business has basically greater control over this type of business loan as the business gets to choose when to use the funds when they need them.

This type of business finance is usually really great for when there are unexpected expenses, which, in the business world, comes every now and then.

The interest to the amount you used can actually add up if you keep pushing payment away.

This type of business loan is actually higher in terms of interest than other loans. This is because this is actually easier to apply for than traditional loans.

While a line of credit is a really good business loan, funds from this type of business finance are not recommended to be used for capital purchases.

 
In New Zealand, there are several types of small business loans that are available for businesses, a business line of credit is the most common and the most popular. If you find that your business is in need of one, then it should be easy for you to find banks or institutions offering this type of business loan.
Business Finance Products
Free Quotes
Get the best business finance deals in minutes without leaving your desk
Visit Bizzloans Australia
Unsecured Small Business Loans
Small Business Policy Template
Profit and Loss Projection Tool
Marketing Calendar Template
Cash Flow Forecast Template

Get the funds your business needs to grow with a small business loan from bizzloans.co.nz. We smash our competitor's rates and have flexible payment terms to suit your business.
Level 27, PwC Tower, 188 Quay Street, Auckland 1010, New Zealand
Need Funds for your Business?