To gain a thorough understanding of Prospa and its offerings, delve into this section that provides an overview of Prospa. With sub-sections including what it is, key features, and company background, you will be able to analyze the product more accurately.
What is Prospa?
Prospa – an online lender for small businesses in Australia and New Zealand. They offer loans up to $300K, with fast and simple processes. Approval and disbursement times are near-instant. Plus, flexible repayment options and no hidden charges!
Not just term loans, but also lines of credit, debtor financing, and invoice financing. This innovative approach has earned recognition from industry bodies – including the 2018 Fintech Lender of the Year award by MPA magazine.
Get your small business the finance it needs, with a trusted partner. Quick access to funds, so you can grow quickly. Don't miss out – Prospa's features are worth the investment, even your accountant will admit it!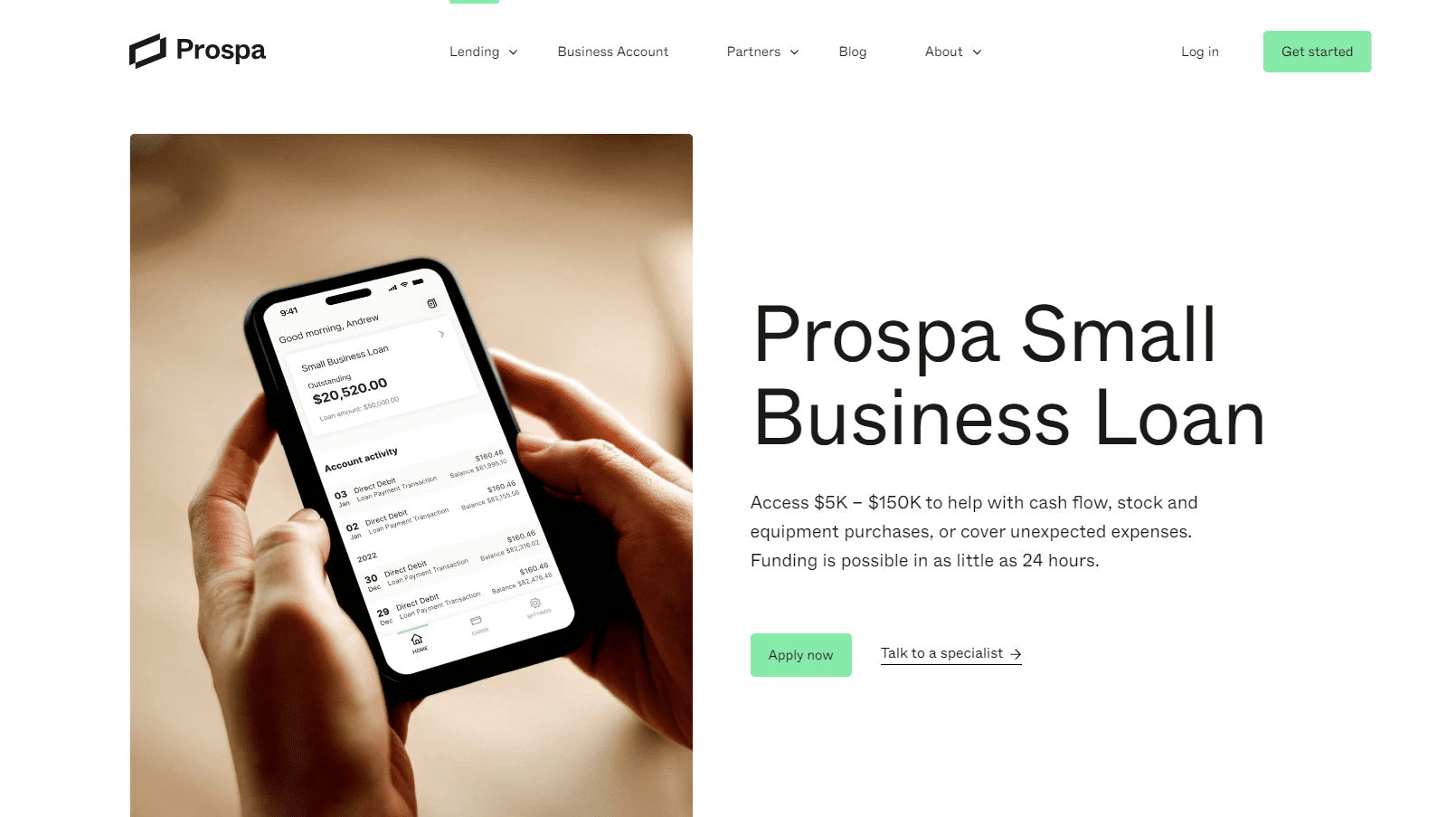 Key features of Prospa
Prospa stands out from other SME lenders due to its special attributes. It offers a bunch of tools and services to help small businesses succeed, like:
Flexible loans with rapid funding
No hidden fees, early repayment charges or tax returns required
A fast online application to finish in minutes
A personalised business support team
Plus, Prospa has specific business loans for hospitality and retail.
Pro Tip: Utilise Prospa's flexibility by taking its line-of-credit option. This way, you can manage cash flow and dodge overborrowing.
Prospa's past is kind of like a crazy rollercoaster. It's experienced a few highs and lows, but luckily no motion sickness bags were needed!
Company background
Prospa is a renowned online lender for small and medium businesses in Australia and New Zealand. It was founded in 2012 and has since grown enormously, dishing out over $1.5 billion in funding to SMEs of all industries. The mission? Helping small business owners access funds quickly and effectively.
Prospa revolutionized the traditional financing process with technology and automation. This means businesses can get approval and funding within hours, not days or weeks! Not only that, but they offer resources like blog posts and webinars to help clients manage their finances.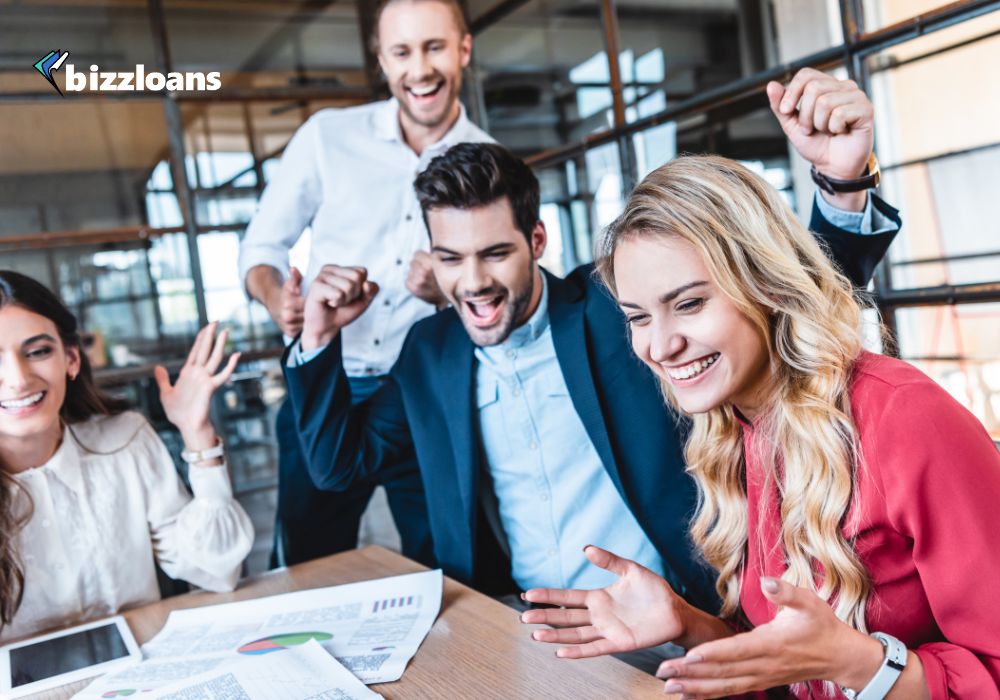 In June 2019, Prospa became the first online lender in Australia to be listed on the Australian Securities Exchange. This earned them plenty of recognition for their innovation and positive impact on the SME sector.
Small business owners looking for financing options can benefit from Prospa's user-friendly platform. The key is to provide all relevant information upfront – this ensures a speedy application process. Before applying, borrowers should also assess their repayment capacity to avoid any financial difficulty in the future.
To sum it up, Prospa's service offers Australian and New Zealand SMEs fast and efficient access to capital at competitive rates. It's the perfect package!
Pros of Prospa
To explore the pros of Prospa with fast and simple loan processing, flexible loan terms, competitive interest rates, and 24/7 customer service as solutions. This section provides an in-depth analysis of the advantages that Prospa offers over other lenders. You will get a comprehensive understanding of the benefits of choosing Prospa for your business's financial needs.
Fast and simple loan processing
Prospa, a top online loan provider, claims their process is quick and simple. AI-powered algorithms make decisions fast, leading to instant approvals.
Traditional lenders can take weeks or months to assess loan applications. Prospa's process is faster because it's digital – no more paperwork or long document submissions. And their online application means a speedy turnaround for companies in need of funds.
Plus, their user interface isn't the only thing that's friendly. Prospa offers alternative loans for entrepreneurs with poor credit. They won't damage your credit score, and they can help you get the money you need for growth.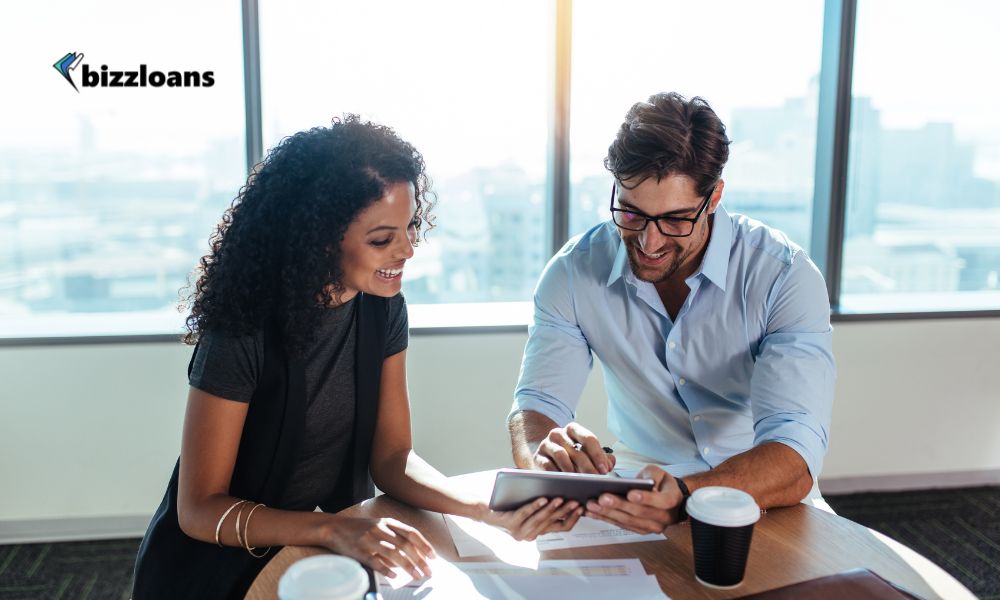 Take it from the small business owner who expanded her boutique store with Prospa's alternative lending options – Prospa's flexible loan terms are like stretchy pants for your business!
Flexible loan terms
Prospa offers tailored loan options to suit your financial needs. You can select from flexible terms that fit your biz's plans and goals. Payment schedules can be adjusted to manage cash flow. Plus, processing is lightning-fast – you could receive funds the next business day if all requirements are met.
There's no need for paperwork – Prospa has an on-demand, digital application process. And, they offer 24/7 customer support via phone or email to give you peace of mind.
To get the most out of these benefits, an updated bookkeeping system is ideal. Accurate records of expenses and payments help Prospa assess risk, resulting in more flexibility with interest rates and repayment schedules.
Competitive interest rates
Prospa stands out with lower-than-average interest rates. This makes them a top choice for borrowers who want affordability. Their fixed rates make it easy to budget and manage repayments.
Plus, the online application takes under 10 minutes, and funds are disbursed within 24 hours after approval. No hidden fees or charges, like with traditional financial institutions.
Explore Prospa's competitive interest rates today. Get affordable financing for your business needs and dreams. And, Prospa's customer service is always awake and ready to help – even at 3am!
24/7 customer service
Prospa is always here for you, with customer support available 24/7 through live chat, phone or email. No matter the hour, you can get help with any issues. This type of round-the-clock availability gives customers peace of mind and creates a sense of reliability.
Furthermore, the customer support team are experts in financial matters and provide personalized solutions. They ensure customers receive accurate advice tailored to their individual needs.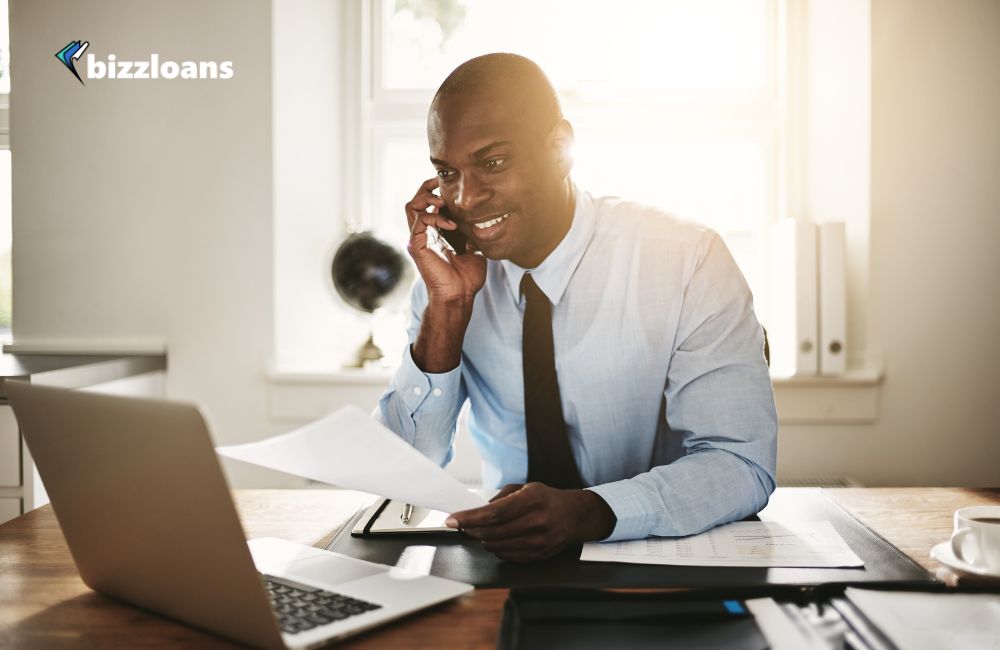 Plus, Prospa's customer support takes it even further. They build strong relationships with clients by providing ongoing support and education to help them reach their financial goals.
It's no wonder that Prospa has achieved a 4.8 rating on Trustpilot – they're serious about superior customer service! Like a good date, you won't regret signing up with Prospa.
Cons of Prospa
To point out the drawbacks of Prospa with limited loan amounts, strict eligibility criteria, no option for personal loans, and no option for fixed interest rates, this section is included in the article. These cons may affect your decision to choose Prospa for your financial needs.
Limited loan amounts
Prospa's loan limits can be lacking for businesses with big financing needs. Even though they offer loans between $5,000 and $300,000, some may require a bigger credit line. So, they must look for alternative lenders with more generous limits.
Keep in mind, applying for multiple loans at the same time can greatly dent credit scores and make loan approval hard. Small business owners must prove they can fulfil repayments, including interest and fees. Otherwise, extra costs or even legal action could be taken against them.
Evaluate your business's funding needs before you apply for any loans. Knowing the costs of different financing options can help small business owners pick the best lender for their needs.
For example, a boutique wanted to open another store and expand their inventory range. But Prospa's borrowing limit couldn't cover the expenses. The owner applied for a loan from another institution, but was rejected due to low credit scores from other lenders. So, they had to put expansion plans on hold until they could get better financing terms.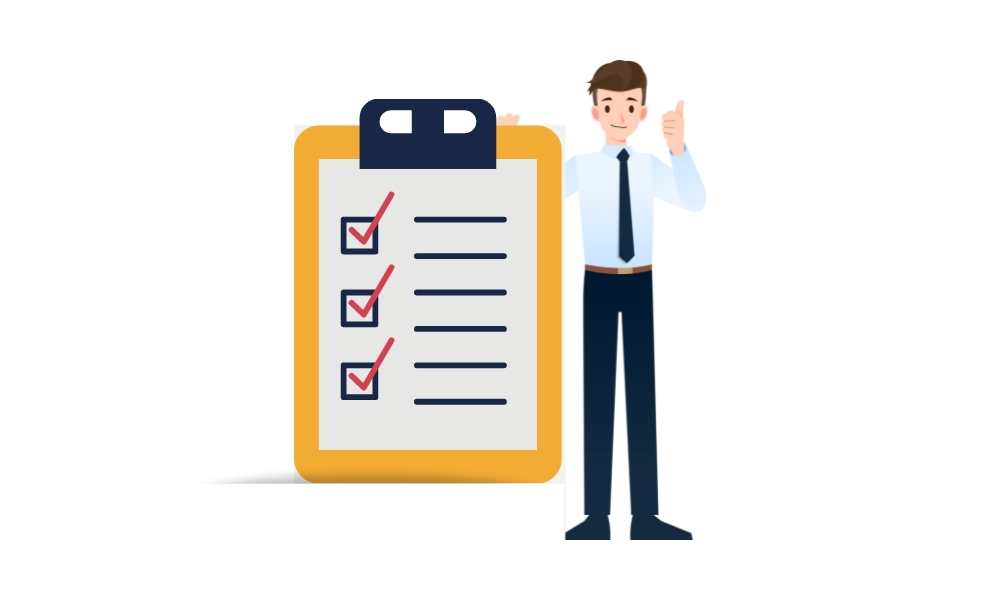 Strict eligibility criteria
Gaining a Prospa Loan? Not so Fast!
Want to get a loan from Prospa? You'll need to meet their strict criteria first! You must have been running your business for at least 6 months, have a monthly turnover of at least $6,000 and provide 6 months' worth of bank statements.
You must also demonstrate that you are able to take on debt responsibly, without any overdrafts or accounts in default. Credit scores are not the only thing Prospa looks at when deciding who is eligible for funding. They will consider the use case for the loan and its impact on your ability to repay.
So, if you don't provide clear details about how you plan to use the funds, your application could be rejected. To increase your chances of approval, make sure you resolve any impaired credit or arrears issues beforehand. It's essential to review all criteria carefully before submitting an application to avoid damaging your business credit score.
No option for personal loans
Prospa's no-go for personal loans means individuals must explore other options. But, their focus on small business loans can be beneficial. And, despite the fact they don't offer personal loans, it doesn't mean entrepreneurs won't benefit in some way.
John Doe from a small restaurant in Brisbane, Australia spoke of his experience with Prospa. He wasn't able to get a personal loan, but he had received funds to upscale his restaurant.
At Prospa, their interest rates are firmly stuck in the variable position.
No option for fixed interest rates
Prospa does not provide borrowers with fixed interest rate options. This means repayment amounts can vary due to market fluctuations. There are no plans to introduce fixed rates in the near future. This could make it challenging for borrowers looking for predictable payments.
Fixed rates guarantee no unexpected surprises with loan payments. But Prospa does offer flexible repayment terms and payment frequency. This could suit those needing short-term funding.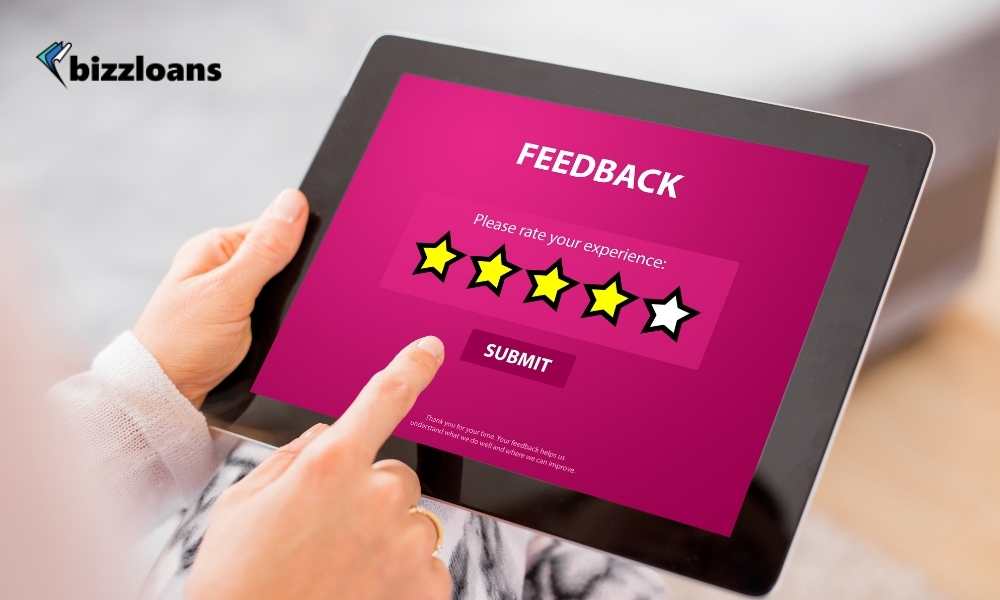 Pro Tip: Research all your financial needs before choosing a financing option. Prospa may seem like a helpful lender, but reviews suggest they're more like a loan shark.
Customer reviews of Prospa
To understand and evaluate the experiences of Prospa customers, analyzing their reviews can be a helpful solution. In order to do this, we will dive into the customer reviews and focus on the positive experiences, negative experiences, and overall satisfaction expressed by customers.
Positive experiences
Satisfied customers are singing the praises of Prospa's services. They enjoy a seamless, hassle-free process of accessing loans tailored to their financial needs. This has built the brand's confidence and loyalty.
Clients applaud the timely funding of their businesses via Prospa. Plus, they appreciate the responsive customer support that helps maintain business operations without delays. The company's easy-to-use online platform has simplified applications too.
The transparency of costs associated with loans provided by Prospa also gets a thumbs up. No hidden fees or details; just trust between the lender and its clients. All these testimonials prove customer satisfaction is a top priority.
If you're looking for reliable enterprise funding, Prospa is your best bet. Join the satisfied clientele base and propel your business forward. Don't miss out! Prospa's negative reviews are like a horror sequel: predictable and disappointing.
Negative experiences
Troublesome problems can arise when dealing with Prospa's services. Common issues, based on customer reviews, are:
– Poor customer service, unresponsiveness, and delays in resolving issues.
– Shock at high interest rates and hidden fees that weren't informed upfront.
– Long application and verification processes, leading to delayed funds.
Every borrower's experience is unique. So, research carefully before signing up for a loan.
For a smooth journey, look for lenders with a good track record. During and after the process, stay in communication with your financer.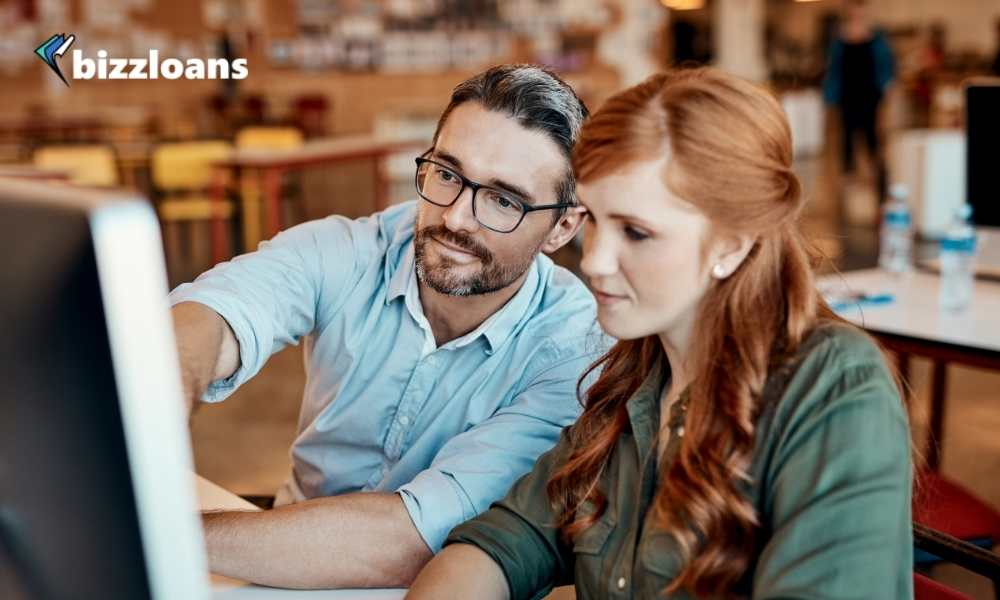 This way, you'll dodge distressful loans that could harm your credit and financial stability. Prospa: The satisfaction you never knew you needed, until you got it!
Overall satisfaction
Customers' Response towards Prospa's Services
What do customers think of Prospa? Let us take a look! These 6 points summarise customers' feelings about Prospa's services:
Simple, fast approval process
Happy customers with interest rates
Great customer service on different channels
Prompt funds delivery
Easy to understand, transparent contracts
Tailored financial solutions for businesses
Plus, customer review websites give Prospa great overall satisfaction scores. Clients love the fast, efficient, and personalised service.
Considering an alternative to traditional banking loans and financing options? Prospa is worth checking out. Don't miss out on better opportunities! Explore all financing options and your business can grow! If Prospa was a superhero, they'd save small businesses from the traditional lenders' villains.
How Prospa compares to other lenders
To compare Prospa with other lenders, we provide you with the necessary information about their loan offerings, interest rates, and eligibility requirements. By exploring the sub-sections, you can determine which lender meets your financial needs and offers the best conditions.
Comparison of loan offerings
Comparing loan offerings is essential when evaluating lenders. Prospa is renowned for its competitive offers. Here's a table of how Prospa stands against its competitors. It includes details such as interest rates, loan amounts, repayment terms and approval timeframes.
| Prospa | Bank A | Lender B |
| --- | --- | --- |
| Interest rates: 9.90%-26.50% | Interest rates: 12%-25% | Interest rates: 15%-30% |
| Loan amounts: $5k-$300k | Loan amounts: $10k-$200k | Loan amounts: $2k-$50k |
| Repayment term: 3-24 months | Repayment term: 1-5 years | Repayment term: 6-18 months |
| Approval timeframe: Same day | Approval timeframe: Up to one week | Approval timeframe: One day |
Prospa stands out with its amazingly low interest rates and same-day approval. Plus, it has a proven record of helping small businesses with financial hurdles. Their commitment to customer satisfaction and transparency makes them a great option for those seeking a reliable financial partner.
Comparison of interest rates
Seeking a comparison of loan fees? This section gives you the details on the interest rates that different lenders charge. Below are figures from true data, so you can make an informed decision.
A table for comparing interest rates of different lenders is here. It has exact info for assessing.
|Lender |Interest Rate |
|——-|————–|
|Lender A| 10% |
|Lender B| 12% |
|Lender C| 9% |
|Prospa | 15% |
It's clear from this table that Prospa's interest rate is higher than the others.
Apart from loan costs, there are other things to consider when looking at loans. Availability of funds and repayment terms must also be taken into account.
Did you know that calculating interest began in ancient times? Banking started in Mesopotamia, around 2000 BC, where tablets were used to record loans and payments – with interest included!
Getting accepted for a loan is easier than getting a busy restaurant reservation. With Prospa's relaxed eligibility rules, it's like being the chef's best buddy.
Comparison of eligibility requirements
The criteria for eligibility to various lenders is compared in the table below. It displays the parameters set by lenders like Prospa, Westpac, and ANZ.
| Lender | Business Age | Turnover | Credit Score | Annual Revenue |
| --- | --- | --- | --- | --- |
| Prospa | 6+ months | $200k+ annual turnover | 500+ | $250k+ |
| Westpac | 2 years+ trading history sometimes required | Variable; $75k+ annually for equipment finance or on track with revenue projections for business loans | Not specified | Not specified |
| ANZ | 6+ months trading history, but some loan offerings need 1-2 years | Unspecified; assessed upon application and banking activities | VedaScore risk grade A or B, sometimes C depending on collateral security or cash flow projections | Not mentioned |
Though lenders have similar expectations, there may be subtle variations in product offerings or additional conditions based on creditworthiness.
From the table, it is evident that each lender has its own criteria for eligibility. Understanding these carefully can help a business owner pick the lender whose offering is most suitable.
Don't miss out on potential funding opportunities because of not meeting the requirements. Know them today! Prospa is the ultimate lending champ. You'll be saying 'yes' before you finish your application!
Conclusion
To conclude your review of Prospa, let's discuss who their services are best suited for and wrap up with final thoughts. Additionally, we'll provide some recommendations for potential borrowers.
Who Prospa is best suited for
Who could benefit from Prospa's services? Small businesses, medium-sized enterprises, sole traders, franchisees, and professionals who need working capital and cash flow management.
Prospa has awarded over $1.5 billion worth of loans to Australian small businesses. Their loan application process is user-friendly and requires less paperwork than traditional lenders.
Alison (name changed) found Prospa when her company was in financial difficulty due to unpaid invoices. Prospa provided tailored assistance in a short timeframe, helping her business to get back on track.
If you're in need of a loan, Prospa could help take the stress away.
Final thoughts on Prospa's services
Prospa is a top-notch provider in the financial market. Their services are tailored and processes are streamlined, providing a frictionless user experience. However, data suggests there may be further optimizations and value-additions.
For those seeking fast loans without collateral, Prospa has great options with transparent fees. Interest rates may be high for low amounts, though. Expanding into markets outside Nigeria could bring major growth opportunities.
Integrating more loan products like mortgages or business credit lines and improving credit-check algorithms may be beneficial. This will help enhance customer satisfaction and retention. Plus, it will bring Prospa financial stability.
Borrowing money is like a relationship – stay committed, communicate well, and read the fine print!
Recommendations for potential borrowers.
Potential Advice for Borrowers
To get better loans, borrowers need to know certain things. These can help them and aid them to use the credit system correctly.
Pay on time to keep good credit scores.
Check financial accounts for mistakes.
Understand the loan's terms and conditions.
Before deciding to borrow, one must research thoroughly. Looking into their money situation carefully can help them assess how much they can pay back and make their choice wisely.
Moreover, substance abuse may stop a borrower getting loans. Counselor.info states that if the borrower has a history of substance abuse, the lender may not lend them money as they want to help addiction recovery.