When starting a business, you need to have extraordinary ideas and ample resources. But impressive ideas alone cannot secure success. We need to have a dependable source of funds to materialise everything. Unless you can provide for your funds, you first have to obtain a business loan.
Here are some types of loans that you can choose from for your business:
1. Small Business Administration Loans
The Small Business Administration, or SBA, offers loans for small business owners. SBA Loans are designed for small businesses who are just starting out. The owners need to meet specific qualifications and requirements.
. Here are the following major types of SBA loans:
7(a) Loan Program (SBA's flagship loan program) – It can provide you with funds for working capital, equipment purchases, or for expansion. The program also offers term loans of up to $5 Million. You can process this through credit unions, banks, or specialised lenders.
504 Loan Program – This type of loan can provide you funds for purchasing machinery, facilities, and lands. It can guarantee loans of up to $5 Million. Unlike the 7(a) Loan Program, you can process this type of loan through private-sector lenders or non-profit organisations.
Microloans – This loan can provide you with funds for working capital, equipment, inventory, and starting a business. It has a much lower loan value, which is up to $50,000 only. You can process this loan through community-based non-profits.

SBA disaster loans – This loan is for those whose businesses have been affected by natural disasters and emergencies. It can provide loans of up to $2 Million. You can process this one through the Small Business Administration.  
2. Traditional loans
Having SBA loans is indeed great. However, if you fail to meet the criteria or requirements, and you need a more flexible set up, then a traditional loan is for you. It also offers more opportunities for the borrower. 
Here are the types of traditional loans that you might choose from:
Line of Credit – There could be instances that your business isn't

There could be instances when your business's cash flow is inconsistent and unpredictable

. You may need money for some months but not in other months. This type of traditional loan will work perfectly for you. Just use the money that your business currently requires and save the rest for future needs.

Equipment Loan – As the name implies, this type of loan is for the equipment that your business needs. From small office needs like laptops for your employees to machinery for  production, this type of loan is for you. You can take advantage of the monthly payments for this and don't have to release a significant amount of money all at once.
Working Capital Loan –

Your business will not necessarily have a boost in sales all the time

.

There will be certain months when you might not have enough income to sustain operational costs

. In this case, this type of loan is at its best use. The fund can keep  your business going while you try to figure out other ways to bring in more revenue. 

Merchant Cash Revenue – Every business needs extra cash to keep the money flowing. Applying for a regular loan sometimes takes longer and could not meet your needs at a specific time. This type of loan is not like the other typical loans. You can get cash with minimum requirements with a really quick process.

However, the fees are much higher and they will be deducted from your daily credit card transactions.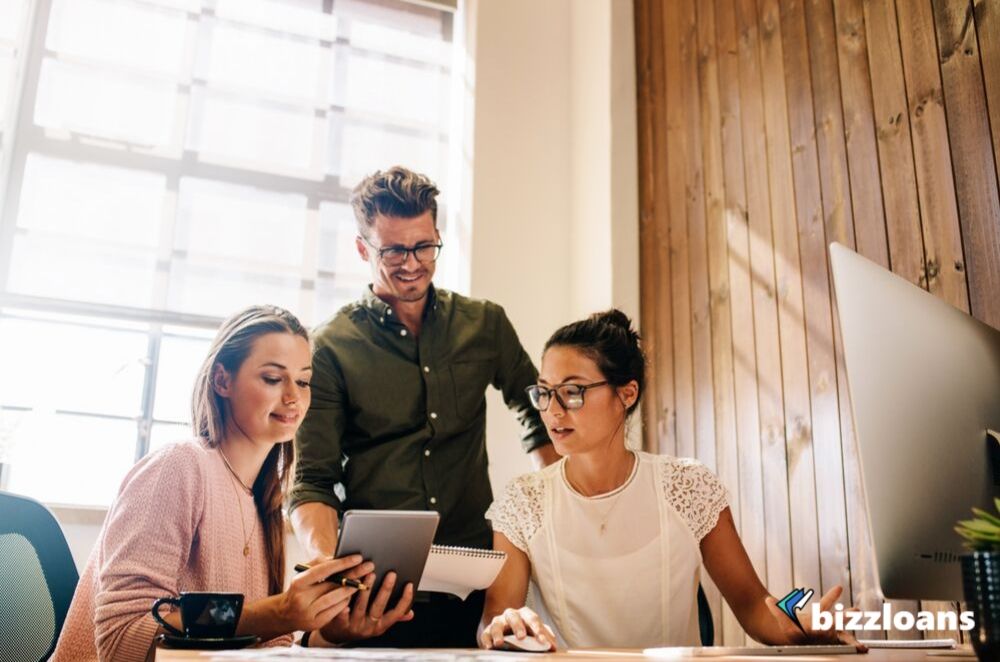 These are the most common loan types that you might consider when you are thinking about funding your business. However, you still need to remember important points in choosing the right business loan. 
Here are some things to keep in mind in choosing the right loan for your business:
1. Be aware of your Business
The first thing that you have to keep in mind is your standing. You have to evaluate your own business and how lenders view you. It is essential to check your credit score before applying for a loan. Aside from that, knowing your debt-to-equity ratio will also give you a better view of your financial status. According to business consultant David Duryee, the higher your debt-to-equity ratio is,  the more that lenders will view your business as a potential risk.
2. Look at the loan period
You have to ask specific questions. How long do you have to pay for the loan when you are going to pay it regularly? Can you pay the loan off in full earlier?do you have to wait until the time of maturation?  The time of maturation refers to the duration that will take you to eliminate the debt. Having a business is good, but having debt will jeopardize your business. It is best to determine the minimum and maximum amount of time you need to pay off  a loan. Always look at the repayment terms or the loan period.
3. Be aware of  the application fees
Lenders will require payments for the loan application process. Most lenders present these fees' inclusion clearly, while others include these fees in the APR. There are also lenders who don't require fees for the application, but they might incur fees  in your overall payment. Make sure that you are aware of the breakdown of fees for transparency.
4. Choice of Interest Rate
The interest rate is probably one of the most important things to keep in mind when applying for a loan. The interest rate will give you an overall view of how much money you will have to pay in return for the borrowed money. While looking at the interest rate, it is also necessary to look at the APR as well. APR plays a vital role in the loan process. 
Business loans  will always charge interest rates . Banks won't lend money without anything in return. And in choosing a business loan, it is crucial to keep in mind the APR.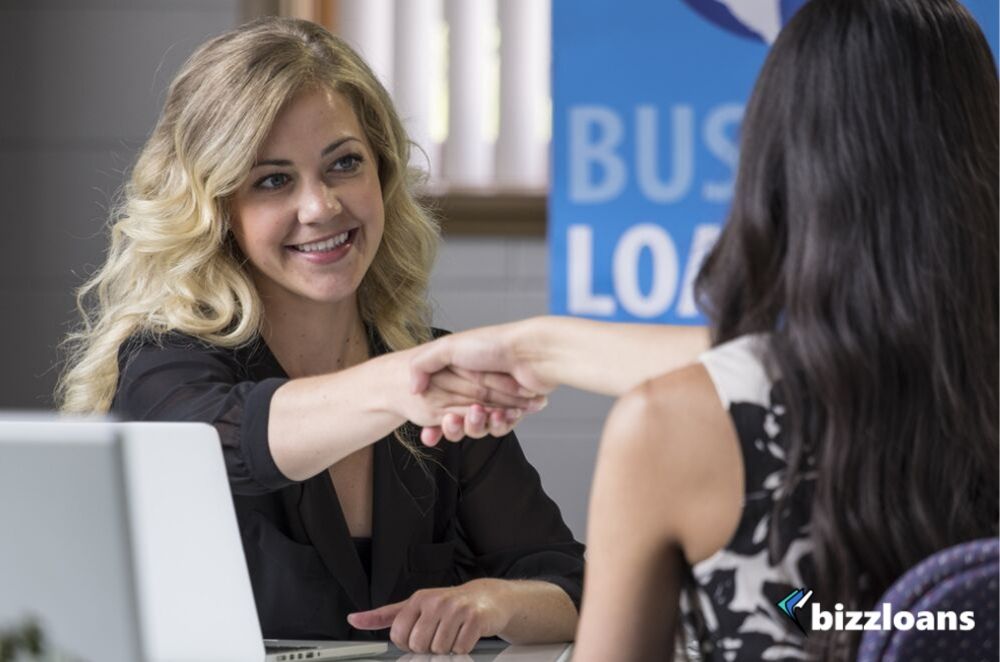 Annual Percentage Rate, or APR, is not the interest rate. The interest rate is the amount of money that you have to pay for borrowing the principal amount. It is like the cost of borrowing. APR, on the other hand, is the amount that you have to pay, including the interest and other fees. Yes – including other fees. It's not the interest rate alone. 
However, we have to take note that the lowest APR doesn't always mean the best loan. 
Here are some reasons why the lowest APR isn't always the best loan:
1. Included Fees
Lenders always negotiate when they calculate the APR for your loan. They may include some fees, or they may hide it. You still need to pay hidden fees even if the APR does not reflect them. Some of the hidden fees may include inspection, appraisal, and credit report fees. 
There are also APR's which may appear lower, but they don't include most of the fees. There are also honest lenders who include the fees in the APR,  which is why their APR appears higher than others. 
2. APR's bait
Advertisements on the website can lead you in the wrong direction when it comes to APR.  These adverts can also be deceiving when the APRs appear lower than usual . However, you might be eligible for those rates. For example, the APR advertisement that you saw doesn't include mortgage insurance costs. In this case, your APR will be higher if you need private mortgage insurance (PMI). 
There are lots of attractive APRs out there. However, they are usually for the best borrowers only. If you don't meet the requirements of those advertised APRs, you will still have a higher APR. Always make sure to get the in-depth details of those financial products.
3. Calculate the APR
In choosing the best loan, you have to look at each lender's quotation closely. You need to carefully examine not just the interest rate and the APR, but also the closing costs.
You can also calculate the APR of your loan by yourself. There are two ways to calculate the APR of loans. You can use spreadsheets like Google Sheets or Microsoft Excel. You can also calculate it by hand. Whatever method you use, there will always be two steps. 
You have to solve for the monthly payment.

Use the payment you just calculated and the "amount financed" to calculate for the rate.
Compare the APRs calculated and determine the lowest cost that you will have to pay, including all other fees. 
0% APR
In some advertisements, you might see 0% APR. But what does it truly mean? Are you really not going to pay for any interest? 
Well, these promotions could be misleading. It could offer you zero percent interest, but that won't take away the possibility of paying other fees. For example, at first, you have nothing to pay for the interest. You just have to pay for the money borrowed. However, as time goes by, there will be fees charged like the processing fee or the credit card transfer fees. Or, if you don't pay on time, they might charge you with a much higher interest. Free is truly great, but it doesn't last long, usually. 
Variable APR
Variable APR is quite risky. By the name itself, it is not constant. It changes based on certain factors. For example, you apply for a loan with a low-interest rate. For the next few months, you notice that your monthly fee has increased. Looking closely at your statement, you see the change coming from the APR.  It's because this kind of APR fluctuates. You'll end up paying more money than you're supposed to.
Why do variable APRs rise? Variable APRs are directly proportional to the general interest rate. If the general interest rate increases, variable APRs also increase. Aside from that, variable APRs can also increase due to penalties incurred. Your rates might increase dramatically in some instances. bBe careful in taking a loan with a variable APR – unless, you don't have any other choice.
Multiple APRs 
There are some cases when the APR is not constant, especially if you are dealing with different transactions. For example, you have a credit card and use it for shopping, transferring money, or getting cash advances from ATMs. Each of those transactions has different APRs. When you are transferring money, you might have a lower APR. But having cash advances might incur higher APRs. You need to determine what would happen to the APR of your loan under certain conditions.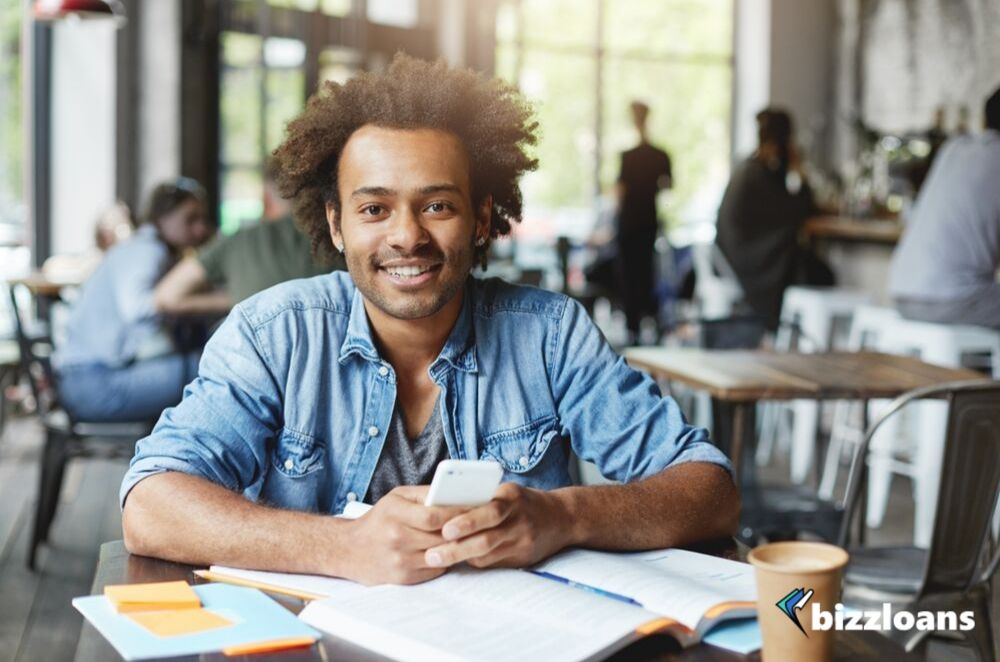 BE MINDFUL OF CERTAIN FACTORS THAT MIGHT AFFECT YOUR APR
Your  type of loan is one of the most significant factors that could affect your APR. It's crucial to determine the best loan that will best suit your business needs.
Credit. Your history of borrowing could also influence the lenders in setting your APR. If you have a good record of repaying loans on time, then you might have a lower APR.
Ratios. If lenders think that they can avoid or reduce the risk of losing money, they will most likely offer you a lower APR.
With all the key points we've learned, keep in mind that choosing the best loan for our business need not to be rushed.  You need to take time and choose the most suitable loan for your needs. It would even be better if you can get professional financial assistance.
Loans and debts can somehow affect the flow of your business. Hence, you have to be extra vigilant in applying for a loan and following through with the repayments.
Before you take on a loan, you can compare the best lenders in the market here at Bizzloans. Comparing lenders will not affect your credit score, and you can get funding within 24 hours by starting with a free quote below. 
No Security Necessary
The main thing that makes unsecured loans more attractive than secured loans is the fact that they're no security. It might be an obvious thing to highlight but it clearly matters. You won't be weighed down by the pressure and worry associated with having collateral hanging over you and potentially being lost to the lender if you fail to make repayments. If you don't want to take the risk of losing your collateral, you just need to opt for an unsecured loan instead. It'll allow you to avoid any risks associated with secured loans.
Build Up Your Future Credit Score
By taking out a loan and then paying it off on time, you will help to build or repair your credit score. Many companies are dealing with poor credit, but by taking out an unsecured loan with a lender that is happy to lend to companies with poor credit, you can start to turn the situation around. Meeting regular repayment deadlines shows the world that you are able to stay on top of your financial obligations and pay off the money you owe, and that will only help your business going forward.
Why Your Business Might Want to Take Out an Unsecured Loan
There are lots of reasons why your business might take out a loan, as well as reasons not to. You shouldn't take out a loan to cover running costs, but if you want to do other things, such as the things we're going to discuss below, an unsecured business loan can be ideal.
Grow and Expand
Most entrepreneurs have big plans for their businesses. They want to ensure that their business is one that's got a bright future. So if the time has come for you to grow and expand your business, you should think about whether taking out an unsecured business loan might help you to do that. It could be exactly what you need to get your business moving in the right kind of direction. It takes money and investment to grow your business and a loan might just be the ideal solution.
Take on More Clients and Customers
If your business doesn't currently have the resources to deal with more customers and clients, it could be time to scale things up. However, that's something that costs money, whether you like or not. Taking out an unsecured business loan could help improve the resources your business has available. It could mean hiring more people so that you have the human resources needed to take on more clients and make more customers happy. The loan will cover the costs associated with doing that and it'll pay for itself if you're able to improve your profits as a result.
Fund a New Marketing Campaign
Maybe it's the case that attracting new customers to your business is where your problems lie. It's not always easy to get your voice heard and make people aware of why they should be taking notice of your business. An unsecured loan could be used to fund a new marketing campaign that gets your message out there and makes more people interested in your business and what it's offering. So if you have an idea for a marketing campaign that you think might work but you don't have the financing for it, consider a loan.
Improve with Fewer Risks
The chance to improve your business in the many ways mentioned above offers you a real opportunity that you might want to grasp. Secured loans can offer the same access to financing but come with more risks to your business. With an unsecured loan, you can reap all the rewards that come with having the cash to invest in your business without having to worry about the risks adversely affecting the business in the future. The chance to improve with fewer risks attached to that chance should not be ignored or dismissed.
The Requirements for Getting an Unsecured Business Loan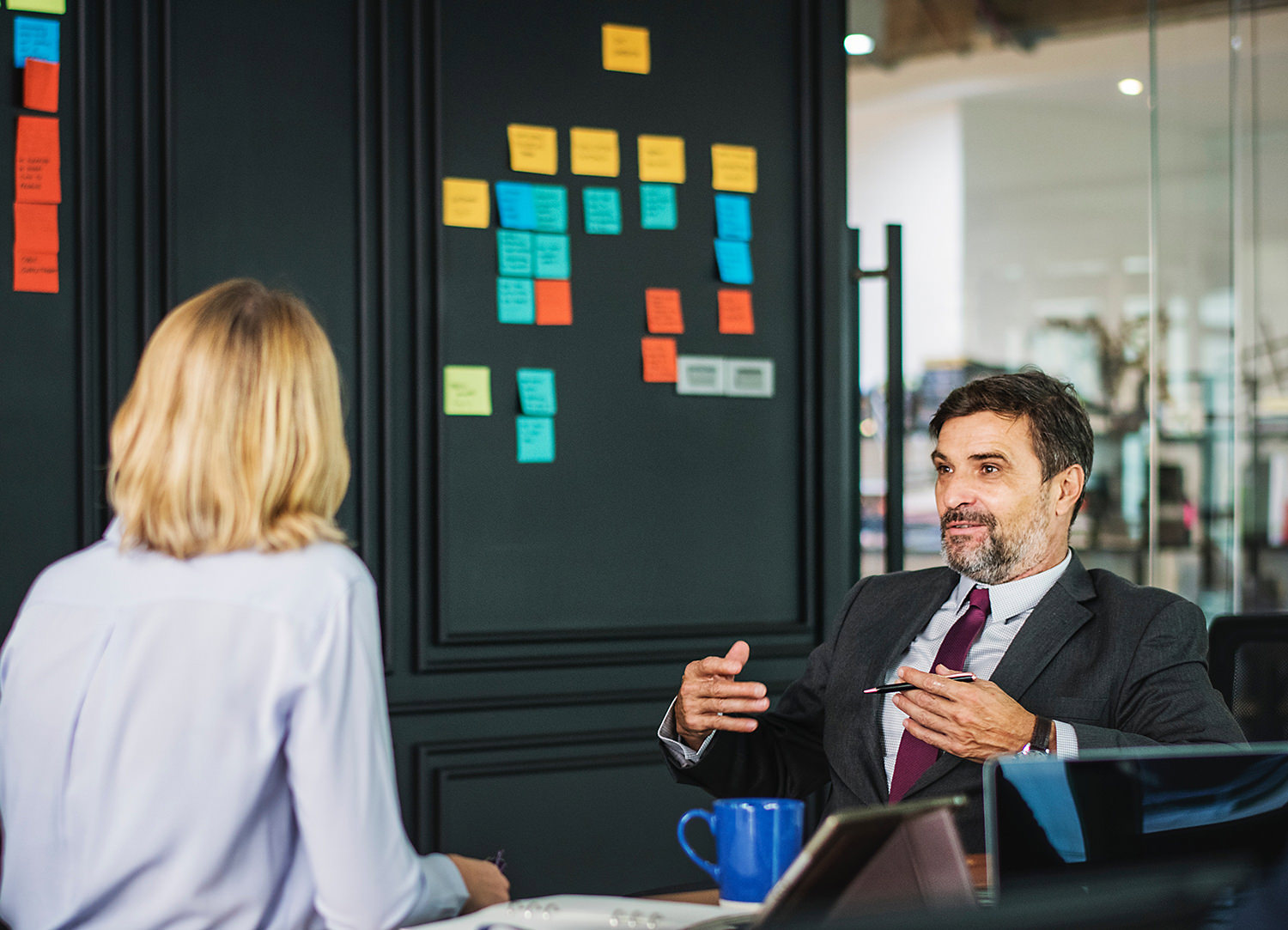 There are some requirements you'll need to be aware of before you take out an unsecured business loan. These aren't too harsh or restrictive at all, but they are important.
24 Month Limit
When you take out an unsecured loan from Bizzloans, you have to pay the loan back within 24 months. That's the maximum repayment term that's on offer. Of course, that won't be a problem for the vast majority of businesses out there. It's important that you look at the finances closely and decide for sure that this is something your business is going to be able to do. You'll have a chance to do this when you get a quote from us, so you'll know exactly what you're signing up to.
Business Bank Statements
To ensure your business is in a financial position to take on a loan of the size you've applied for, you'll need to simply submit your business's bank statements. This allows us to ensure that we lend responsibly and don't burden you with a debt that is too much for you to take on. It's in both your best interests and ours that you're able to handle the loan that you take on.
Photo ID
To ensure everything is correct and proper, and you are who you say you are, you have to submit a photo ID. This is common practice and ensures that all financial transactions are above board and in order. It's very easy to do and needn't be a headache for you. Once we are satisfied with your application, you've provided the bank statements and we've checked your ID, it won't be long before you have access to the loan you applied for.
Getting an unsecured business loan for your company could be just what it needs right now. It's a much safer option than taking out a secured loan and you'll be accepted much faster. Don't hesitate to get in touch with us here at Bizzloans if you're thinking of taking out an unsecured business loan.