There are various financing options available for the typical small business owner in the UK. Two of the most popular forms of small business loans are term loan and line of credit. Each has its pros and cons, but both can benefit your business really well when managed properly.
Before you get into any of these financing options, take a look at the difference between the two. You might find that one is more suitable for you than the other. Whether you get a business loan or line of credit, take note of the following so that you can make the most out of these financial solutions.
The Difference Between Business Loan and Business Line of Credit
A business loan is provided by banks and other lenders as a lump sum of money that has a fixed interest rate. You repay the amount loaned plus the interest on top of it within the loan period.
There are secured and unsecured types of business loans. For secured loans, you'll have to provide collateral in the form of personal, business, or real estate assets. You can also borrow up to 100% of the value of the assets used as security for the loan. A competitive interest rate will also be given. However, your asset or property is at risk if you get into financial trouble and cannot make the repayments. Secured loans may take a lot of paperwork and a long time for approval, but the interest rates are generally lower.
For unsecured loans, you don't need to provide collateral. The loan application would usually be quicker to process and require less documentation. However, as the lender shoulders more of the risk, unsecured loans would levy a higher interest rate to you as the borrower.
Unlike traditional business loans, a business line of credit allows you to borrow an agreed amount, and only pay for the interest on what you actually use. It's similar to business credit cards, home equity lines of credit, or personal credit cards; but it's geared towards short-term business financing. Take for example a bank approving a line of credit for $100,000, but you only use $50,000 from it. You'll only pay for the interest of the $50,000. You can repay the loan at your own pace and have the flexibility to get money only when you need it.
Pros and Cons: Business Loan and Business Line of Credit
Pros of Getting a Business Loan
Borrow for Bigger Investments
Business loans provide you with a lump sum of money that can range from thousands to millions of dollars. You get financing all at once and pay it back over a specific period of time. You can repay the loan within one to twenty years, depending on the loan terms. This can work well for entrepreneurs looking for a small business loan that can cover bigger expenses in their operations.
You won't have to be confused with the numbers as business loans typically have a fixed interest rate. Unlike lines of credit that the interest rate may increase substantially, a business loan's rate stays the same for the entire loan period.
Range of Interest Rates to Choose From
As you check the fixed interest rates from different lenders, take advantage of those financial products that offer lower interest rates. Loans with low interest rates guarantee that repaying the loan would be less expensive in the long run. You do have to check the APR (annualised percentage rate) of the loan besides the interest rate. The APR will determine how much is the overall cost of the loan for the entire term.
Cons of Getting a Business Loan
Need to Provide Collateral
Collateral will be required in secured business loans, and you will be putting your personal or business property on the line. It is a sort of safety net for lenders in case you default on payments. Your personal, business, or real estate property might be at risk if you're unable to pay the full loan amount.
Banks and other business loan providers would have to go through a long process of ensuring that they mitigate their risks in lending. They may have the capability of lending from $250,000 to $5 million dollars, but they also have to ensure that the borrower can be relied on with such an amount of money.
A lot of documents will be required of you, such as financial statements, banking transactions, business plan and history, and many others. It's also best that you've been running your business for 18 to 24 months already, so they can see that you have a solid income to cover the repayments. You also need to have a good credit history for them to be confident in your reliability as a borrower. When you finally submit all documents, there would be a lot of processing involved before they can give you the go signal to claim the money.
Closing Costs and Interest Rates are Relatively Higher
You can choose from various business loans that have different repayment periods and fixed or variable interest rates. However, once you receive the loan, you must begin repayment immediately, even if you haven't used the money yet. The interest rates and closing costs are much higher than a business line of credit.
Pros of Getting a Line of Credit
If you need easy access and flexibility to fund your business, this option of business credit may be the one you're looking for. A line of credit can be unsecured up to a certain amount by lenders, which means that you don't have to put up a collateral. It can also be secured by a business or personal asset.
As you accomplish the repayments required in a line of credit, you get access to those funds again. This ability to continually obtain funds helps grow your business. You have the freedom to make growth-based decisions, while turning that capital into income-generating opportunities.
You're also free to use the funds in whatever way you want from a line of credit. It gives you the flexibility to put the money when and where it is needed the most. Some business loan applications would require you to be specific as to where you'll use the money. With a line of credit, you can use the money for whatever purpose without being strict as to where you should use it.
Better Control of Your Business
Getting a business line of credit also helps you stay on top of everything. It avoids the tendency of you relying on investors, and those investors ultimately controlling your business. As lines of credit offer the capital you need, you'll have better control over your company's finances and management. Even if investors will come in at some point, you'll have the upper hand on your business at the start if you rely on a line of credit.
To top it all off, what makes a business line of credit incredibly powerful is that you have the opportunity to get capital when there's a window of opportunity for growth. You can't just wait for the right cash flow to come in order to finance a venture. A line of credit can give you the capital needed now and repay it when conditions are more favourable to you.
Keeps Your Business Afloat During Tough Times
A key advantage of a business line of credit is that it has more flexible repayment options. You can pay a bigger part of the balance when cash flow is good, and pay off the minimum required when profits are slow. It evens out the cash flow during the lean months, thus keeping your business afloat. Maintaining a line of credit is your back up when you need to pay for contingencies in running your business.
A business line of credit will also help you tap into a source of funds quickly, especially for short-term needs in business. You don't want to stop a project short because you're low on funds. You also don't have to scramble for money when it's time to pay contractors, repair broken equipment, or inject capital to make up for clients who pay late. Having a line of credit helps you stay ahead without stopping due to finances.
Helps Improve Your Credit Score
A business line of credit help you establish a positive credit history, so that you can apply for bigger financing in the future. It also gives you the opportunity to raise your profile as a reliable borrower. Lenders and investors will eventually see you as someone they can entrust capital to.
A business line of credit usually has lower closing costs and interest rates compared to a business loan of comparable size. However, if you are late in payments or go beyond your borrowing limit, the interest rate may increase.
Cons of Getting a Line of Credit
The costs involved in maintaining a line of credit can be high. It may require up-front fees on top of high interest rates. Repaying the debt can also be difficult when finances are tight. The worst case scenario is when a business fails and there's still a line of credit that needs to be repaid.
Compared to other types of loans, lines of credit also have lower borrowing limits. You can fund short-term needs with lines of credit, but for other long-term needs in business expansion, you'll have to go for other options that give you a bigger capital.
Which One is Ideal for UK Business Owners?
Everything has drawbacks, but this should not steer you away from making the most out of either a business loan or line of credit. Create a spreadsheet where you'll take note of how much you'll get from your loan, and how much you should repay every month. Make a projection as to your income growth every month, and how you can cover the repayments with it.
When to Go for Business Loans
As business loans give you a lump sum of money, they work best when used for long-term investments. Go for this type of financing if you can secure a collateral, have good credit, and don't need cash immediately. It would take some time for secured loans to get approved, and if you can wait for a few weeks, you'll be able to receive a loan with lower interest rates.
You can also go for online lenders when you lack collateral, lack time in business, and need funding as quickly as possible. They provide small business loans and lines of credit ranging from $500 to $500,000. The average APR also goes around 7% to 108%. Approval rates are higher and you can get funding as soon as 1 to 2 days.
When to Go for Business Line of Credit
It is advisable that you use this credit option for short-term needs that can be covered by future cash flow. If you use it for long-term investments, it might be difficult to catch up on repayments. Set clear rules as to how you'll use the line of credit in business. Create projections as to how you can make the most out the credit, and then repay the loan with the income generated from those funds.
Securing a business line of credit really does come with its perks, but do remember to manage this source of funds wisely. You cannot overindulge when you get the money offered by a line of credit. It will become difficult if your expenses go overboard and you can't follow through with the credit repayments. As long as you use it carefully and strategically, you can fund your short-term business needs and grow your venture without much of a problem.
Do away with all the hassle of looking for the right lender and financing solution for your small business in the UK. Bizzloans does all the nitty gritty work in finding the perfect business loan or business line of credit for your needs. Applications are quickly processed and approval can be as quick as 24 hours. Stay on top of your business finances, starting with getting a quote by clicking the button below.
No Security Necessary
The main thing that makes unsecured loans more attractive than secured loans is the fact that they're no security. It might be an obvious thing to highlight but it clearly matters. You won't be weighed down by the pressure and worry associated with having collateral hanging over you and potentially being lost to the lender if you fail to make repayments. If you don't want to take the risk of losing your collateral, you just need to opt for an unsecured loan instead. It'll allow you to avoid any risks associated with secured loans.
Build Up Your Future Credit Score
By taking out a loan and then paying it off on time, you will help to build or repair your credit score. Many companies are dealing with poor credit, but by taking out an unsecured loan with a lender that is happy to lend to companies with poor credit, you can start to turn the situation around. Meeting regular repayment deadlines shows the world that you are able to stay on top of your financial obligations and pay off the money you owe, and that will only help your business going forward.
Why Your Business Might Want to Take Out an Unsecured Loan
There are lots of reasons why your business might take out a loan, as well as reasons not to. You shouldn't take out a loan to cover running costs, but if you want to do other things, such as the things we're going to discuss below, an unsecured business loan can be ideal.
Grow and Expand
Most entrepreneurs have big plans for their businesses. They want to ensure that their business is one that's got a bright future. So if the time has come for you to grow and expand your business, you should think about whether taking out an unsecured business loan might help you to do that. It could be exactly what you need to get your business moving in the right kind of direction. It takes money and investment to grow your business and a loan might just be the ideal solution.
Take on More Clients and Customers
If your business doesn't currently have the resources to deal with more customers and clients, it could be time to scale things up. However, that's something that costs money, whether you like or not. Taking out an unsecured business loan could help improve the resources your business has available. It could mean hiring more people so that you have the human resources needed to take on more clients and make more customers happy. The loan will cover the costs associated with doing that and it'll pay for itself if you're able to improve your profits as a result.
Fund a New Marketing Campaign
Maybe it's the case that attracting new customers to your business is where your problems lie. It's not always easy to get your voice heard and make people aware of why they should be taking notice of your business. An unsecured loan could be used to fund a new marketing campaign that gets your message out there and makes more people interested in your business and what it's offering. So if you have an idea for a marketing campaign that you think might work but you don't have the financing for it, consider a loan.
The chance to improve your business in the many ways mentioned above offers you a real opportunity that you might want to grasp. Secured loans can offer the same access to financing but come with more risks to your business. With an unsecured loan, you can reap all the rewards that come with having the cash to invest in your business without having to worry about the risks adversely affecting the business in the future. The chance to improve with fewer risks attached to that chance should not be ignored or dismissed.
The Requirements for Getting an Unsecured Business Loan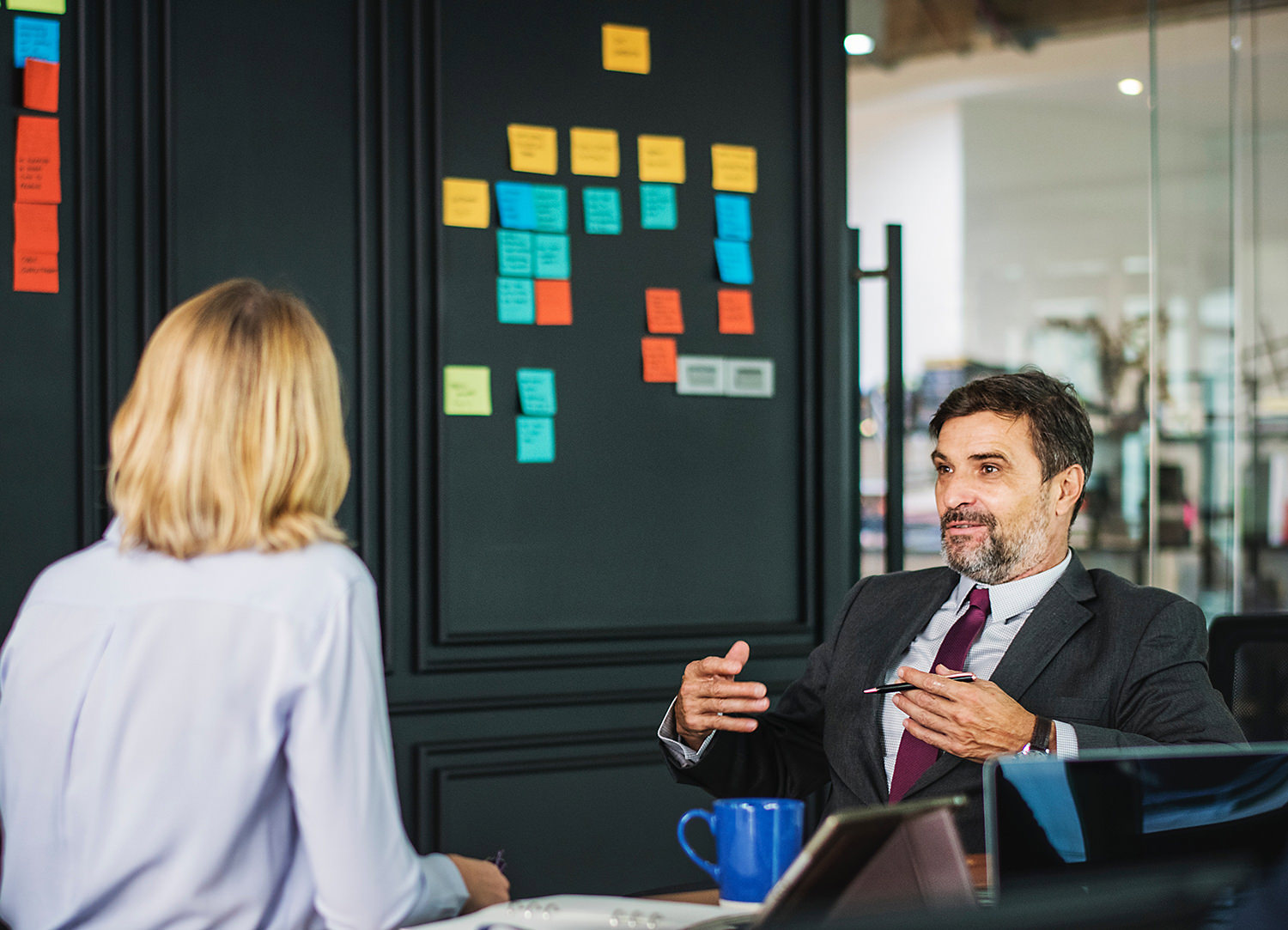 There are some requirements you'll need to be aware of before you take out an unsecured business loan. These aren't too harsh or restrictive at all, but they are important.
24 Month Limit
When you take out an unsecured loan from Bizzloans, you have to pay the loan back within 24 months. That's the maximum repayment term that's on offer. Of course, that won't be a problem for the vast majority of businesses out there. It's important that you look at the finances closely and decide for sure that this is something your business is going to be able to do. You'll have a chance to do this when you get a quote from us, so you'll know exactly what you're signing up to.
Business Bank Statements
To ensure your business is in a financial position to take on a loan of the size you've applied for, you'll need to simply submit your business's bank statements. This allows us to ensure that we lend responsibly and don't burden you with a debt that is too much for you to take on. It's in both your best interests and ours that you're able to handle the loan that you take on.
Photo ID
To ensure everything is correct and proper, and you are who you say you are, you have to submit a photo ID. This is common practice and ensures that all financial transactions are above board and in order. It's very easy to do and needn't be a headache for you. Once we are satisfied with your application, you've provided the bank statements and we've checked your ID, it won't be long before you have access to the loan you applied for.
Getting an unsecured business loan for your company could be just what it needs right now. It's a much safer option than taking out a secured loan and you'll be accepted much faster. Don't hesitate to get in touch with us here at Bizzloans if you're thinking of taking out an unsecured business loan.