One of the challenges of running a business is getting a small business loan. For the typical small business owner in Australia, obtaining external financing is at times necessary in keeping a business afloat, funding daily operations, or paying staff if there's limited cash flow. With the right financial strategy, business loans can go a long way in supporting the growth of a business.
Banks can impose tight lending standards that make some business owners unable to get approval. You also have to scramble to get the necessary documents, search for the right lender, and deal with repayments. You can win half of the battle by using this financing solution which will match you with the perfect loan options.
So how do you make sure that you get the most suitable financing for your business? We tackle the key steps of getting approved, factors affecting loan approval, and how to prepare yourself to finally get that much needed business loan.
Step 1: Be Clear as to Why You Need the Money
One of the first few questions that the lender will ask you is your intention for loaning. Be clear and specific as to why you want to get a loan and how much you need. If you want fit outs for your business, document how much is needed for it. If you need a vehicle or equipment, give an authentic proof as to how much it is and where you'll purchase it. Your loan request may include reasons such as improving cash flow, purchasing inventory, or paying staff.
Create a strategy where you can make the most out of the loan. Are you okay with paying more due to the interest rates charges on it? Make sure that the loan itself will fund your operations for it to generate more income for you. You can also make a spreadsheet where you can track loan repayments and projected cash flow that can profit your business.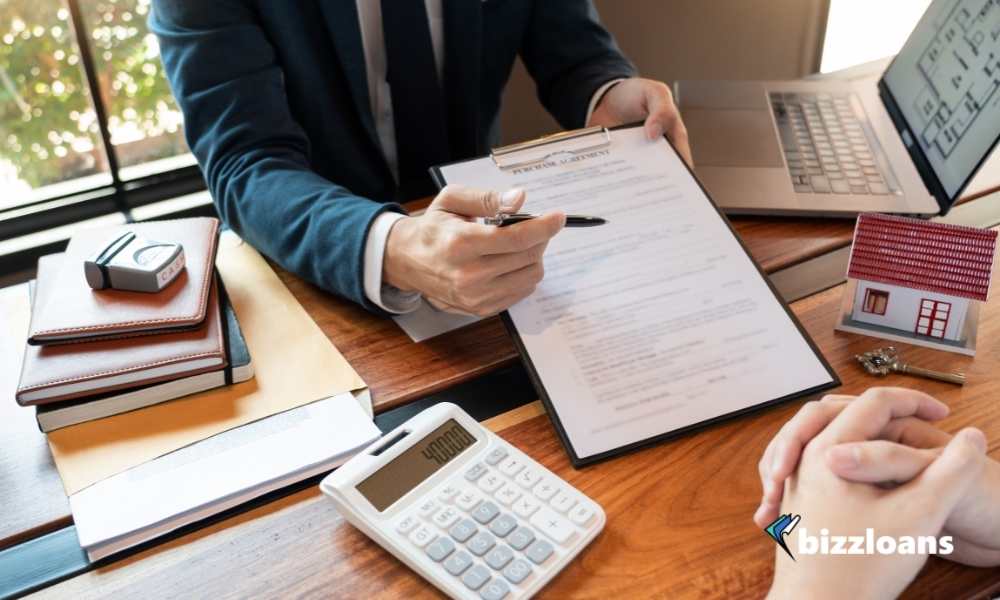 Step 2: Find the Right Type of Loan
Your reasons for getting the loan and how you can repay it in the long run will determine which type of loan to apply for.
It might be difficult for you to get a loan if you're still starting out in business. Lenders would need to see that you're having a consistent cash flow for the repayment of the loan. You can, however, opt for business credit cards, personal loans, or microloans if you're still starting a business.
For businesses who have been running for a year or more, you can apply for secured or unsecured loan options from various financial establishments. It would depend on how good your financial history is, the amount of loan, and interest rates.
If you are applying for a business loan for the first time, the most recommended financing to get are traditional bank loans, SBA loans, medium-term loans, short-term loans, and short-term lines of credit.
Here's a quick view on the types of financial solutions available for business owners.
  SBA Loans
This type of loan is more appropriate for established and profitable small businesses. The Small Business Association is dedicated to helping small businesses find better and bigger loans that they wouldn't usually qualify for. The usual loan term is 5 to 25 years with rates ranging from 6% to 13%. You can loan from $5,000 to $5 million. Loan approval would usually take 30 days.
Traditional Bank Term Loans
A bank term loan requires you to complete a lot of paperwork. Besides the application, you'd have to provide financial statements and a business plan. This is a form of secured loan that requires you to provide a collateral. However, getting approved takes a lot of time, and may even take up to two months. The upside to this is that the interest rate will be lower compared to other types of loans. You'll have to do regular monthly payment until the loan plus interest is completely paid.
Short-Term Loans
Take advantage of this loan solution when you're planning to finance one-off business investments. A short-term loan is a good option when you need money quickly. It also requires less requirements to get approved. However, it can come with high interest rates. Loan term is usually 3 to 18 months, with interest rates starting at 14%. You can loan from $2,500 to $250,000. Time to get approval would commonly take 2 days.
Business Line of Credit
A business line of credit allows you to borrow an agreed amount, but it's okay to only pay for the interest on what you actually use. Take for example the bank approving a line of credit for $100,000, but you only use $50,000 from it. You'll only pay for the interest of the $50,000 you used. You can repay the loan at your own pace and have the flexibility to get money only when you need it. However, if you are going to loan something lower than $50,000, you won't get this type of credit option.
Business Equity Loan
You'll have to provide collateral for this type of loan, which is in the form of residential or commercial property. You can borrow up to 100% of the value of a residential property used as security for the loan. A competitive interest rate will also be given. However, your property is at risk if you get into financial trouble and cannot make the repayments.
Equipment Financing
This is when you need financing for an equipment in your business. There are terms where instead of paying for the full cost of equipment upfront, you can use asset-based loans. Lenders will focus more on how much the equipment will cost instead of your personal credit score. Your equipment financing will last for the expected lifespan of the equipment, so you won't have to pay for longer than you'll get to use it for. 
Business Credit Cards
This is a popular form of small business finance, but the interest rate is usually high. They do offer an interest-free period on charges. For example, if you pay off the loan amount within the 55 days of the charge, you don't have to pay for any interest. If you're going to apply for a business credit card, the card provider will require you to submit information such as income, length of time in business, credit report, and credit score to determine your credit-worthiness.
Business Overdraft: 
This allows you to run a negative balance in your regular transaction account up to a certain amount. You'll have to pay the interest on any funds that are overdrawn. Besides the interest to pay, you'll also be charged with certain fees. You can get business overdrafts in secured or unsecured forms.
Merchant Cash Advances
If you have poor credit, this type of loan can help you with immediate financing. With merchant cash advance the lender gives you a lump sum of money, which you pay back by allowing the lender to take a fixed percentage of your daily credit and debit card sales until the loan is paid in full. You can loan from $2,500 to $250,000. Time to get funding approval would take 1 to 2 business days.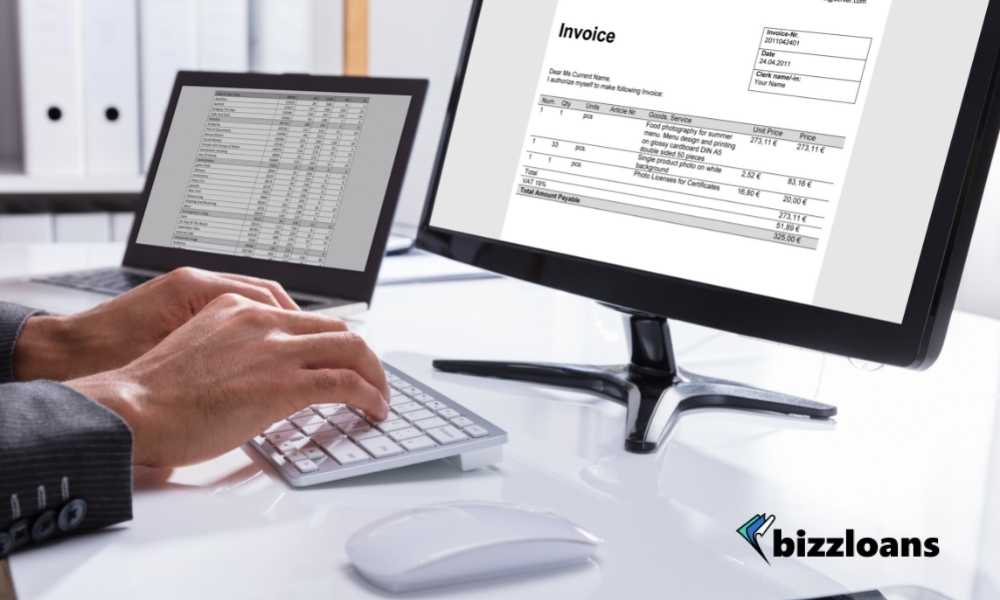 Invoice Financing
This is best for business owners with unpaid invoices. You submit the invoices to a financing house, and they'll give you payment in advance. You get the funds once the invoice has been paid by the customer, minus fees and charges.
Low-doc or no-doc business loan
If you haven't established any financial statements and proof of income for the past two years, a low-doc loan could be an option. A no-doc loan can be applied for if you don't have proof of income. Low-doc and no-doc options are backed by residential property. The downside to these kinds of loans is they have higher interest rates. Approval for the loan can vary from a few days to several weeks.
Unsecured Business Loans
Unsecured loans are perfectly suited for small businesses due to the convenience of getting them. You won't have to go through a complicated application and lending process. The lender will analyse your finances, which includes bank transactions and other information, to determine how much will be loaned to you. You also don't need to provide collateral. Unsecured loans can be approved in as quick as 24 – 28 hours, and at times you'll only need to show bank business statements and financial management statements.
Step 3: Seek Out the Best Lender 
Go for bank financing if you can secure a collateral, have good credit, and don't need cash immediately. It would take some time for secured loans to get approved, and if you can wait for a few weeks, you'll be able to receive a loan with low interest rates.
Traditional bank loans on offer include term loans, commercial mortgages, and lines of credit. Banks usually have the lowest APR (annualised percentage rate) so you won't have to pay too much on top of your loan.
Use microlenders when you can't get a traditional loan due to the small size of your company. Microlenders typically charge higher interest rates or APRs on their loans; but you don't have to present a good credit history and secure a collateral.
You can also go for online lenders when you lack collateral, lack time in business, and need funding as quickly as possible. They provide small business loans and lines of credit ranging from $500 to $500,000. The average APR also goes around 7% to 108%. Approval rates are higher and you can get funding as soon as 1 to 2 days.
Step 4: Check the Loan Requirements to See if You Qualify
Once you've compared the loan options available, it's time to check whether you are eligible to apply for financing. Make a checklist of requirements that your shortlist of lenders are asking for. See if you can accomplish the required documents and make copies for yourself and the lender.
These are the usual requirements for business loans which you need to prepare:
Identification: may include driver's license or passport.
Business registration number: This is the number you received after legal documentation of your business.
Documentation for Loan Amount and Use of Funds: This is a proper documentation of how much you want to loan and how you are going to use it.
Financial Statements: These may include Balance Sheet, Income Statement, Cash Flow Statement, and Statement of Retained Earnings.
Bank Statements: Submit to the lender your latest business bank account statements in electronic form or hard copy.
Business Plan: Banks will usually require this. It includes your business purpose, financial management, and other factors.
Financial Management Plan: This showcases how you'll manage your business finances, including cash flow and repayments.
Proof of Personal Income: Secure a documentation on how much you earn every month, which can come from your business or other income streams.
Credit Report: You are entitled to one free credit report every month from any credit reporting bodies.
Collateral for a Secured Loan: If you're getting a secured loan, you'll have to present ownership of a property or business asset that you can submit as collateral.
To increase your chances of getting loan approval, fine-tune these aspects in your personal and business history: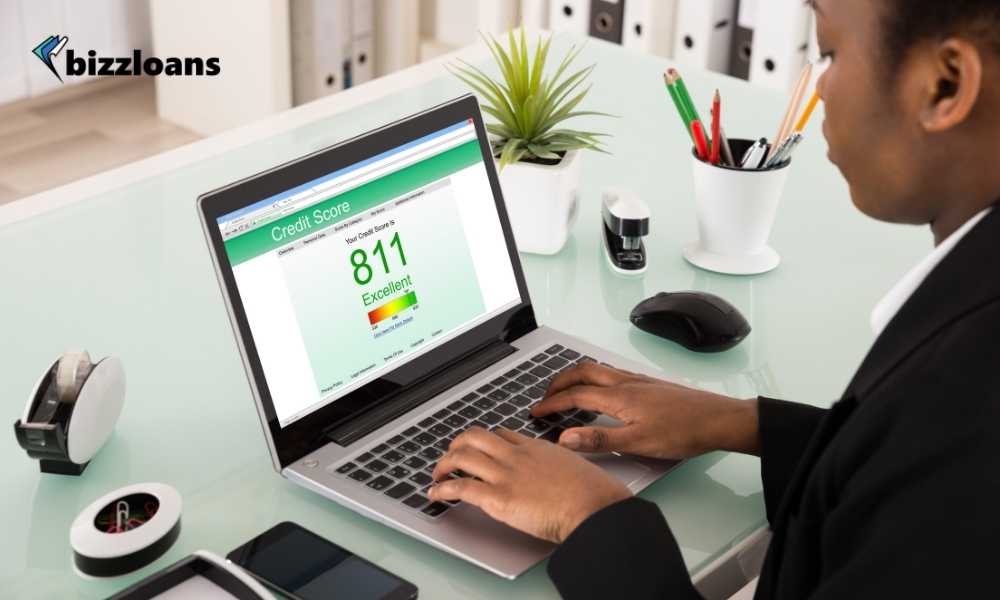 Background Check: The first step that lenders do before going through the process of approval is to get a summary of your business. This includes background, history, company names, registration date, industry, and a few facts on what the business does. For your company name, include the full official name of business as what has been registered.
As you submit identification card copies, they will also do a background check on you to see if you are a good fit as a borrower. It also helps when you present yourself well to the lender during the interview and submission of requirements.
Credit Score: Lenders will analyse your credit history for them to know how you handle past finances. A credit score or credit rating sums up your credit report into one number. It will show lenders how trustworthy you are as a borrower. Checking your credit score is also free and easy to do. You can check your credit score by using the national credit reporting bodies.
Before applying for a loan, make sure that you have built a good credit score. Your payment history is a big factor that makes up this number, so make sure to always pay on time and in full. Check your credit report for errors in case that it may affect your loan approval.
Annual Turnover: It will also help you in the loan application process if you show the approximate turnover of your business. An easy way to calculate annual turnover is to divide net sales or revenue by the average total assets of your company. When lenders see that you have the cash flow to cover the loan repayments, they are more likely to approve your loan request.
So the best path forward on this would be to ensure that you already have some cash flow going, and that you can confidently do the repayments with the consistent flow of income from your business.
Existing Financial Obligations: Declare other types of loans or credit being used in your business. The lender will check if you have an overdraft, other business loans, or business credit cards. They may want to see how you'll handle getting an additional loan, or that your finances and cash flow are good enough to repay the loan during a given period.
It's best to keep your lines of credit at a minimum and lessen outstanding debt before applying for a loan. You have to show the lender that you have all finances in order and you can carry the responsibility of getting additional financing.
Step 5: Prepare Your Documents and Apply
Following the above steps will streamline your search and application for loans. Once you've found a lender who offers loan terms perfectly suited for you, start submitting the requirements and wait for the processing.
Another good thing to note is that you can apply for multiple small business loans within a short time frame without negatively affecting your personal credit score.
The fastest way to get a business loan is through online lenders that quickly match you with the right financing. BizzLoans takes away the hurdles for you to find a lender who offers the financing solution that best suits your needs. Free quotes are available and processing is done right away. You'll get your loan requests approved in as fast as 24 hours by clicking the button below.