Getting a small business loan can be the best thing you can do for your venture, especially when you need to inject cash flow to your operations or planning for long-term growth. If you seek out the best financing option and make it work for you in the long run, it can bring tremendous benefits to your business.
There are also types of small business loans which are more suited to a particular phase a business is in. Lenders would usually assess a business owner's financial history and the business's financial outcomes. Take a look at the following types of loans which are perfect when you are already an established business, a newer one, or need quick cash in business.
Best Types of Small Business Loans for Established Businesses
One of the requirements a lender will ask you is your length of time in business. When you have been in business for many years, lenders will feel more confident about your ability to repay them. From the years that you've been a business owner, you've already build up revenues and credit history, which are all important factors in a loan application. From that you have a good chance of qualifying for the most desirable types of loans with the lowest interest rates. Here are the types of loans you can apply for as an established business.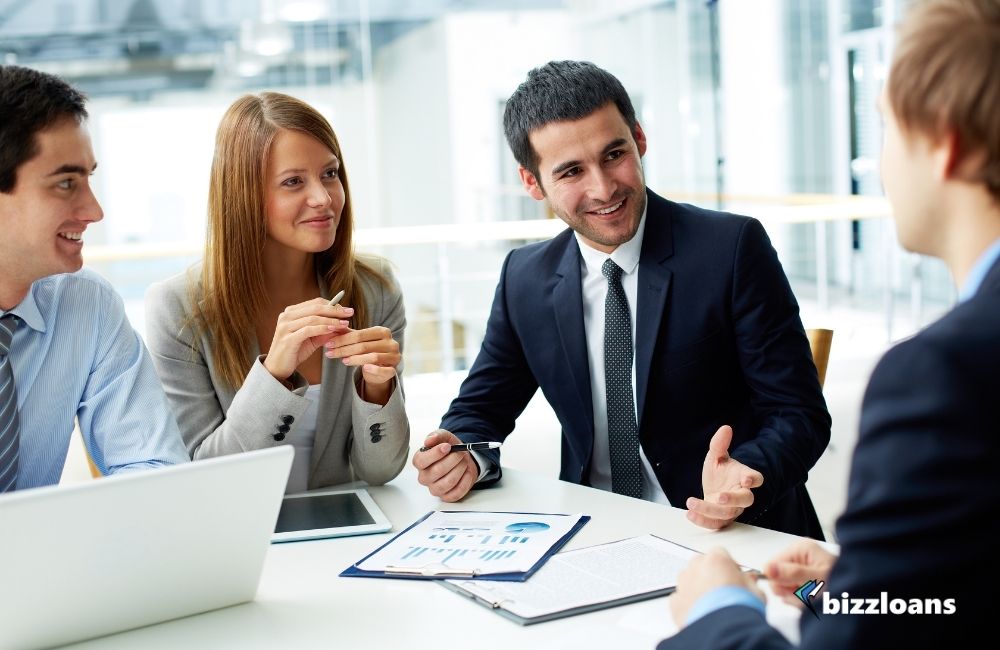 1. Bank Term Loans
Bank term loans are perfect for business owners who have a good credit history. Apply for this if you need a bigger amount of funding for long-term projects.
A bank term loan also requires you to complete a lot of paperwork. Besides the application, you'd have to provide financial statements and a business plan. This is also a form of secured loan that requires you to provide a collateral. However, getting approved takes a lot of time, and may even take up to two months. The perks of having a bank term loan is that the interest rate will be lower compared to other types of loans. You'll have to do regular monthly payment until the loan plus interest is completely paid.
2. Business Line of Credit
A business line of credit allows you to borrow an agreed amount, and pay for the interest on what you actually use. Take for example the bank approving a line of credit for $100,000, but you only use $50,000 from it. You'll only pay for the interest of the $50,000 you used. You can repay the loan at your own pace and have the flexibility to get money only when you need it.
Highly Recommended Small Business Loans for Newer Businesses
If your business is still young and you're still building up profits, revenues and credit history, then it would be difficult for you to qualify for bank loans. However, there are available options out there which allow you to get a business loan with lesser requirements.
Your personal credit score will be assessed by lenders to determine if you qualify for their loans. The higher your credit score is, the better your chances of getting a loan. Lenders are also more likely to approve you for a loan if you could secure business assets as collateral.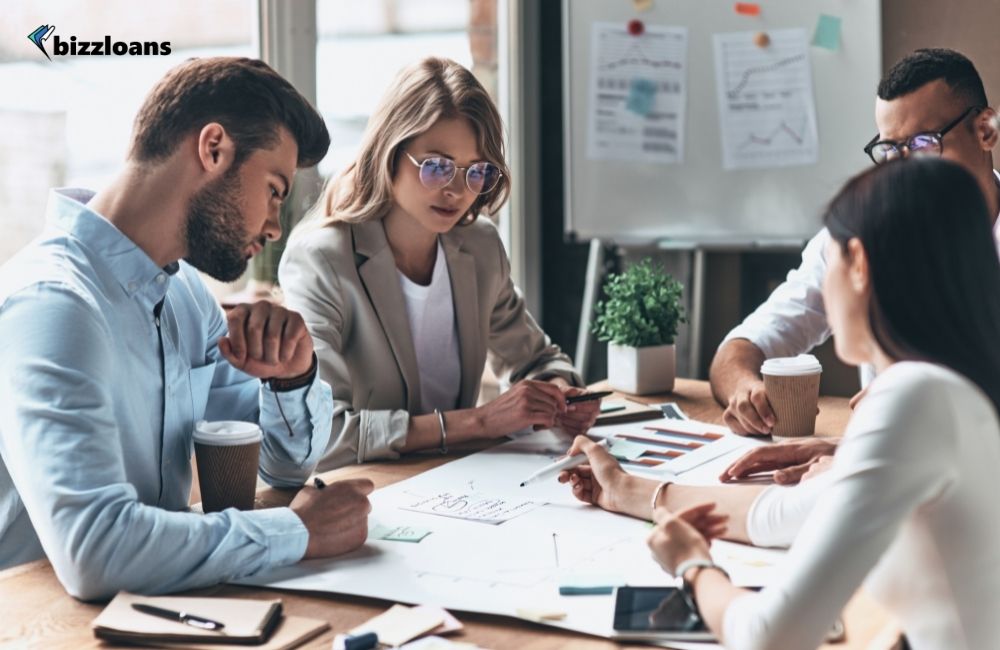 These are the types of loans you could go for if you are a newer business:
1. Equipment Financing
This is when you need financing for an equipment in your business. There are terms where instead of paying for the full cost of equipment upfront, you can use asset-based loans. Lenders will focus more on how much the equipment will cost instead of your personal credit score. Your equipment financing will last for the expected lifespan of the equipment, so you won't have to pay for longer than you'll get to use it for.
2. Invoice Financing
This is best for business owners with unpaid invoices. You submit the invoices to a financing house, and they'll give you payment in advance. The unpaid invoice serves as security for the loan. This is suitable for those times that a customer delays payment or you need cash quickly.
The lender advances you a percentage of the total invoice amount – usually 70% to 90% of it. The lender may also charge a weekly fee, because they will take care of collecting the invoice. You can use the advance to cover business expenses. You'll also get the remaining funds once the invoice has been paid by the customer, minus fees and charges.
3. Purchase Order Financing
A financing such as this is good for small businesses that don't have the funds to fulfill large purchase orders. Newer businesses can use this especially when they get a huge influx of orders that they don't have the means to fulfill. The purchase order secures the loan.
Once you get a purchase order, the lender will directly pay the supplier to deliver your products to the customer. When the customer receives the order, he or she will pay the lender. In turn, the lender will deduct their fees and pay you the balance which the customer owes you.
4. Personal Loans for Startups
If you're a startup or launching a new business, you may opt for personal loans being offered by banks or online lenders. A personal loan will be based solely on your personal credit history and finances. You'll have to present a good credit score to the lender in order to qualify for a personal loan.
Personal loans can still be used for business purposes, although it can only be capped off to a smaller amount compared to other business loans. The repayment term is usually under 5 years. You may also opt for a home equity loan, as a form of personal finance, for business purposes.
5. Non-profit Business Loans
There are non-profit lenders who provide loans to small businesses, especially to women and minority small business owners. The lenders provide capital to early-stage businesses because they want to aid the local economy where the business is located. To qualify for a non-profit small business loan, you need to have a good personal credit, good character, and a strong business plan.
Small Business Loans for Immediate Financing
There will be times in business wherein you need access to funds quickly, and situations like these include emergency expenses or slow cash flow. You can avail of the following financing options to get cash immediately, and repay it when cash flow gets better for your business.
1. Short-term Loans
A short-term loan is a good option when you need money quickly. Take advantage of this type of loan when you're planning to finance one-off business projects. It also requires less requirements to get approved. However, it can come with high interest rates. Loan term is usually 3 to 18 months, with interest rates starting at 14%. Time to get loan approval would commonly take 2 days.
2. Merchant Cash Advances
If you have poor credit, this type of loan can help you with immediate financing. With merchant cash advance the lender gives you a lump sum of money, which you pay back by allowing the lender to take a fixed percentage of your daily credit and debit card sales until the loan is paid in full. Time to get funding approval would take 1 to 2 business days.
3. Business Credit Cards
This is a popular form of small business finance, but the interest rate is usually high. They do offer an interest-free period on charges. For example, if you pay off the loan amount within the 55 days of the charge, you don't have to pay for any interest. If you're going to apply for a business credit card, the card provider will require you to submit information such as income, length of time in business, credit report, and credit score to determine your credit-worthiness.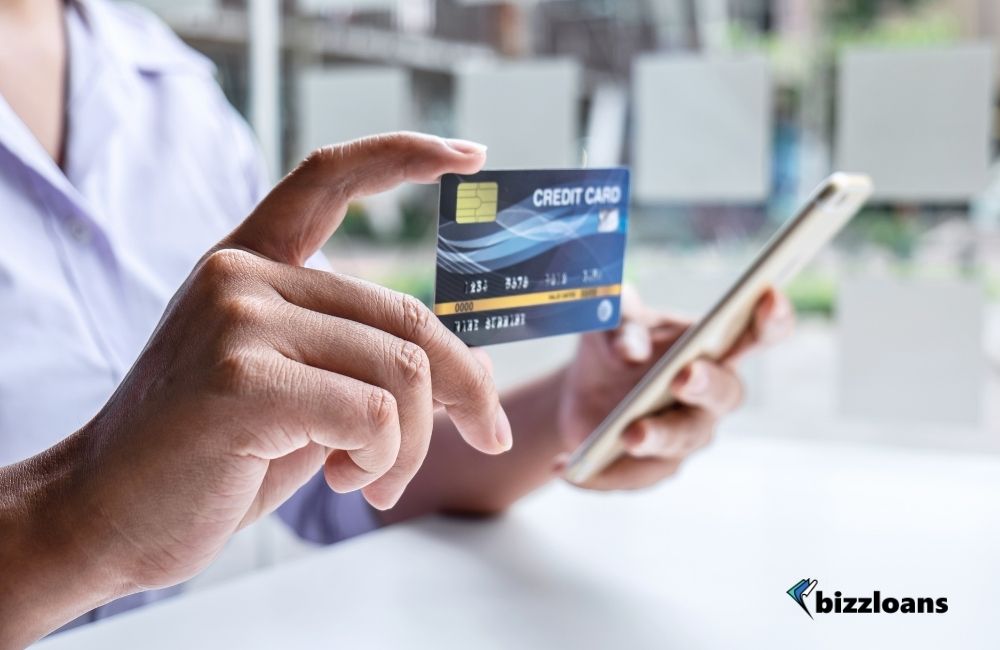 Best Loans from Online Lenders
1. Online Term Loans
Just like a traditional bank term loan, there are many online lenders that offer term loans. The same concept applies – you get a lump sum of money that you pay off every month for a certain period of time. However, online term loans usually have shorter terms compared to bank loans. The interest rates are relatively higher as well.
One of the most popular forms of online financing are unsecured loans. This is perfectly suited for small businesses due to the convenience of getting them. You won't have to go through a complicated application and lending process. You also don't need to provide collateral. Unsecured loans can be approved in as quick as 24 hours, and at times you'll only need to show bank transaction history and financial statements
2. Online Lines of Credit
You can go for an online of credit when you need a cash cushion for unexpected expenses in your business. A line of credit gives you access to a certain amount of capital that you can draw whenever you need it. Most online lenders offer this type of loan as a revolving credit – which means the credit line resets to the original amount when you pay the balance back in full.
Online lenders such as Bizzloans offer 800 financial products that cater to thousands of small business owners and industry professionals. You can get the financing you've been looking for from a wide selection of loans to choose from. Get better financing and quick loan approval when you compare business loans here.