Technological advancements gave us more than we can ask for. It has made our lives easier by helping us communicate with each other and set up businesses online. However, we should also be aware of the importance of online data security.
Now that almost everything is connected to the Internet, we should not be complacent about the accessibility we have in the virtual world. The convenience we enjoy has its disadvantages, too. We become susceptible to threats and data breaches. This dilemma greatly affects individuals, businesses, and organisations.  this just shows the importance of online data security for small businesses.

Taking Small Business to Online
According to Clutch, 64% of small businesses have websites that help them connect with their customers. It becomes easier to engage with customers through the Internet. Online presence is an essential key for marketing. Your business's website should be structured well to attract more customers; thus it should also be mobile-friendly and secured.
Benefits of Small Businesses Online
It is in the mindset of some consumers that small businesses with an online presence are more credible than the ones who do not. More so, if your competitors have their websites, you will be able to keep up with market competition by having a website of your own. Thus, putting up a website for your small business can be considered an essential investment. 
Printing ads are an additional cost in business marketing. In today's modern era, you can continuously update your marketing campaigns through your website. Regular updates about your services or products encourages a strong relationship with your target audience.
The main objective of taking your small business online is to inform your audience, engage in leads, and convert sales. You can utilise business sales tools to provide quality information and direct sales to your consumers. Nurturing your website will undoubtedly increase  leads and sales.
It Attracts Online Consumers
Most people find ease in online shopping. Moreover, the younger generation today  grew up in the Internet era. This warrants a higher opportunity to market and increases your audience reach. The capability to monitor marketing and business analytics through your website is a helpful feature for business owners.
Provides Better User Experience
It does not end with website creation. You also need to consistently update your web functionality to provide the best user experience. You also need to improve your marketing strategies to expand your small business.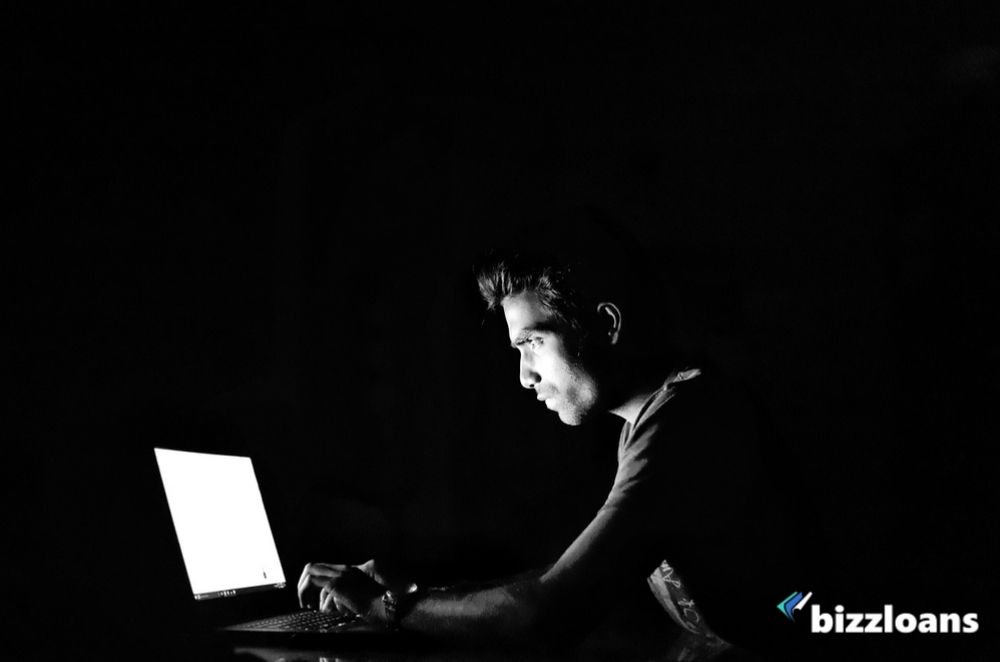 Cybersecurity and Online Small Businesses
One of our honest mistakes is we often overlook the importance of cybersecurity for our online businesses. Instead, we indulge more on the design, optimisation, and content of the website. 
It is unhealthy and dangerous to think that hackers are not after your small business. The media may only feature large companies and their issues regarding cybersecurity, but in reality, most hackers target small businesses. 
Cybersecurity is the practice of protecting sensitive data online, online networks, applications, and computer systems. When you hear the word "cyberattacks", we initially think of unauthorised access and tampering the system to extort money from website owners. What we do not know is how these hackers have improved their techniques to tamper security systems. 
The most common type of cyberattack in small business is phishing. In phishing scams, hackers want to steal sensitive data. Phishers wish to get a hold of your credit card numbers and bank account information. First-time online business owners need to understand the importance of online data security as they can become a victim of a cyberattack, or they are about to discover that their website has problems.
Most small business owners claim that they have no budget on online data security. Small businesses that have websites should have an upgraded software solution to encrypt databases. Thus, it is wise to understand how online data security works to protect both the company and their customers.
Why do you need online data security?
As an online business owner, you have to be one step ahead of the hackers who are trying to steal your valuable data. Here are the ways you can improve your online data security.
Keep Hold of Valuable Information
The valuable information small businesses have attracts cyber hackers. Online small businesses have pertinent information about their customers, including their credit card details. When hackers enter your system, your database will be affected, including all your stored data about clients
Most hackers are targeting small businesses, as they have zero to inadequate cyber protection. They are vulnerable to the eyes of hackers. Business owners should take cybersecurity as insurance to their online business.
How to Secure Your Small Business Online
One study shows the increase in the behaviour of online consumers towards online businesses that use high-traffic platforms and applications. This only proves that the use of Internet for online transactions will not decline anytime soon. To continue  experiencing the benefits of the services offered through the Internet, we should always have secured access. The following are practical strategies that can help you keep your information secure.
Hackers have software that can guess the character combination of your password. Thus, it is best to create a complex and unique password to protect your account. Experts recommend to include numbers, upper case and lower case characters, and symbols in creating a password. Some websites support a routinary password change with different variants.
Back-Up Data to a Cloud-Based Server
It is essential to have a contingency plan in your cybersecurity checklist. When you can back-up your data on a cloud-based server, you can easily have access in the event of cyberattacks. However, securing a cloud-based server can be costly, but it is beyond comparison to the cost when you recover from a cyberattack. You can also upgrade the storage solution as your data demand increases.
You need also need to  educate your employees about phishing scams. It is best to make them understand the difference between real emails and phishing emails. There are certain signs that show what a phishing email is, such as grammatical errors and content that requires an immediate transaction from you.
You need to understand the basics of network security fully. It is best to update your system as gaps can be a way for hackers to penetrate. Updates can take up our time and make us impatient but, this is nothing compared to being a victim of a cyberattack.
If you are using a Wi-Fi network in your physical store, you have to secure it with a password. It is best to have a separate Wi-Fi network for customers. Anti-virus and other solutions are recommended to make sure that you have a line of defense in your computers. Furthermore, experts recommend a hardware firewall to have a higher degree of protection. 

Get Funds for your Online Data Security
The last thing you need is leaving your small business to cyberattacks and other hazards of the Internet. We all know that money is a crucial factor to operate and to make your business secure. If you are out of budget, you can look for firms that grant unsecured business loans and line of credit.
These business loans and advance credits will help you prepare for worst-case scenarios such as cyberattacks. There is a long list of business loan requirements, and you can quickly get these if you have a good credit history. Bank loan requirements are strict and can be hard to follow. However, a financial technology company can help you with that.
Bizzloans is a financial technology company that can grant small business loans and line of credit. They only require a valid business registration, statements of business bank account, and a new photo ID of you. What's more amusing is that you can get the funds within 24 hours.
What are the benefits of a business line of credit?
When you run a small business online, you have to stay ahead of your competitors and hackers. However, it would be impossible to get through this phase if you have a tight cash flow. A business line of credit is one of the options that can help you with your daily operations and in subscribing to essential business tools.
 A business line of credit allows business owners to request funds inexpensively and with ease. It is for small business owners who want to grow their business with sufficient cash flow. Look into the benefits of getting a business line of credit, and it may be suitable for your needs.
You can quickly request and access a fund. It gives you the leeway to decide where you will use the money. What's best with this accessibility and flexibility is it helps you implement and execute business strategies without worrying about repaying the funds. 
Surprisingly, it has lower interest rates than credit cards. You only have to pay on time to avoid the increase in  interest rates. It is best to maintain excellent credit to have access to capital credit limits.
Low credit scores are the reason why it is difficult for you to get funds. Fortunately,  a line of credit helps you raise your profile as a reliable borrower. With this, you have a brighter future in continually building your business finances.
In other cases, you may be looking for an unsecured business loan to have quick funds. An unsecured business loan does not involve collateral in the loan application process. If you badly need a more significant amount of cash to upgrade your business, this type of loan can be a a good solution.
What are the benefits of unsecured business loans?
Unsecured business loans will help you upgrade your business. With Bizzloans, your application may be approved within just 24 hours. You do not have to go through a lengthy application process.
 A fast application process and quick response rate make everything better. You do not have to wait long to find out whether your request is accepted. 
The " no security policy" of an unsecured business loan is what makes it better than the secured ones. You do not have to live with the pressure and worry about losing your collateral. 
Paying on time will help you increase your credit score. It is best to maintain on top of the financial obligations that you have. In this way, you can still improve your business to grow shortly.
Conclusion
All businesses, whether big or small, are not immune to potential risks. However, there are ways where you can prevent and manage these risks  It may be an extra cost to have quality online data security, but the safety of your business and customers is what's important. Money is not the only issue lying in these risks; the reputation of your business is at stake too. Thus,  this is the perfect time to carefully consider quality cybersecurity for your business to minimise  risks. 
Do you find the article helpful? We hope we made you understand the importance of online data security in your small businesses. If you have a friend or a relative who is putting up a website for their small business, share this article.
No Security Necessary
The main thing that makes unsecured loans more attractive than secured loans is the fact that they're no security. It might be an obvious thing to highlight but it clearly matters. You won't be weighed down by the pressure and worry associated with having collateral hanging over you and potentially being lost to the lender if you fail to make repayments. If you don't want to take the risk of losing your collateral, you just need to opt for an unsecured loan instead. It'll allow you to avoid any risks associated with secured loans.
Build Up Your Future Credit Score
By taking out a loan and then paying it off on time, you will help to build or repair your credit score. Many companies are dealing with poor credit, but by taking out an unsecured loan with a lender that is happy to lend to companies with poor credit, you can start to turn the situation around. Meeting regular repayment deadlines shows the world that you are able to stay on top of your financial obligations and pay off the money you owe, and that will only help your business going forward.
Why Your Business Might Want to Take Out an Unsecured Loan
There are lots of reasons why your business might take out a loan, as well as reasons not to. You shouldn't take out a loan to cover running costs, but if you want to do other things, such as the things we're going to discuss below, an unsecured business loan can be ideal.
Grow and Expand
Most entrepreneurs have big plans for their businesses. They want to ensure that their business is one that's got a bright future. So if the time has come for you to grow and expand your business, you should think about whether taking out an unsecured business loan might help you to do that. It could be exactly what you need to get your business moving in the right kind of direction. It takes money and investment to grow your business and a loan might just be the ideal solution.
Take on More Clients and Customers
If your business doesn't currently have the resources to deal with more customers and clients, it could be time to scale things up. However, that's something that costs money, whether you like or not. Taking out an unsecured business loan could help improve the resources your business has available. It could mean hiring more people so that you have the human resources needed to take on more clients and make more customers happy. The loan will cover the costs associated with doing that and it'll pay for itself if you're able to improve your profits as a result.
Fund a New Marketing Campaign
Maybe it's the case that attracting new customers to your business is where your problems lie. It's not always easy to get your voice heard and make people aware of why they should be taking notice of your business. An unsecured loan could be used to fund a new marketing campaign that gets your message out there and makes more people interested in your business and what it's offering. So if you have an idea for a marketing campaign that you think might work but you don't have the financing for it, consider a loan.
Improve with Fewer Risks
The chance to improve your business in the many ways mentioned above offers you a real opportunity that you might want to grasp. Secured loans can offer the same access to financing but come with more risks to your business. With an unsecured loan, you can reap all the rewards that come with having the cash to invest in your business without having to worry about the risks adversely affecting the business in the future. The chance to improve with fewer risks attached to that chance should not be ignored or dismissed.
The Requirements for Getting an Unsecured Business Loan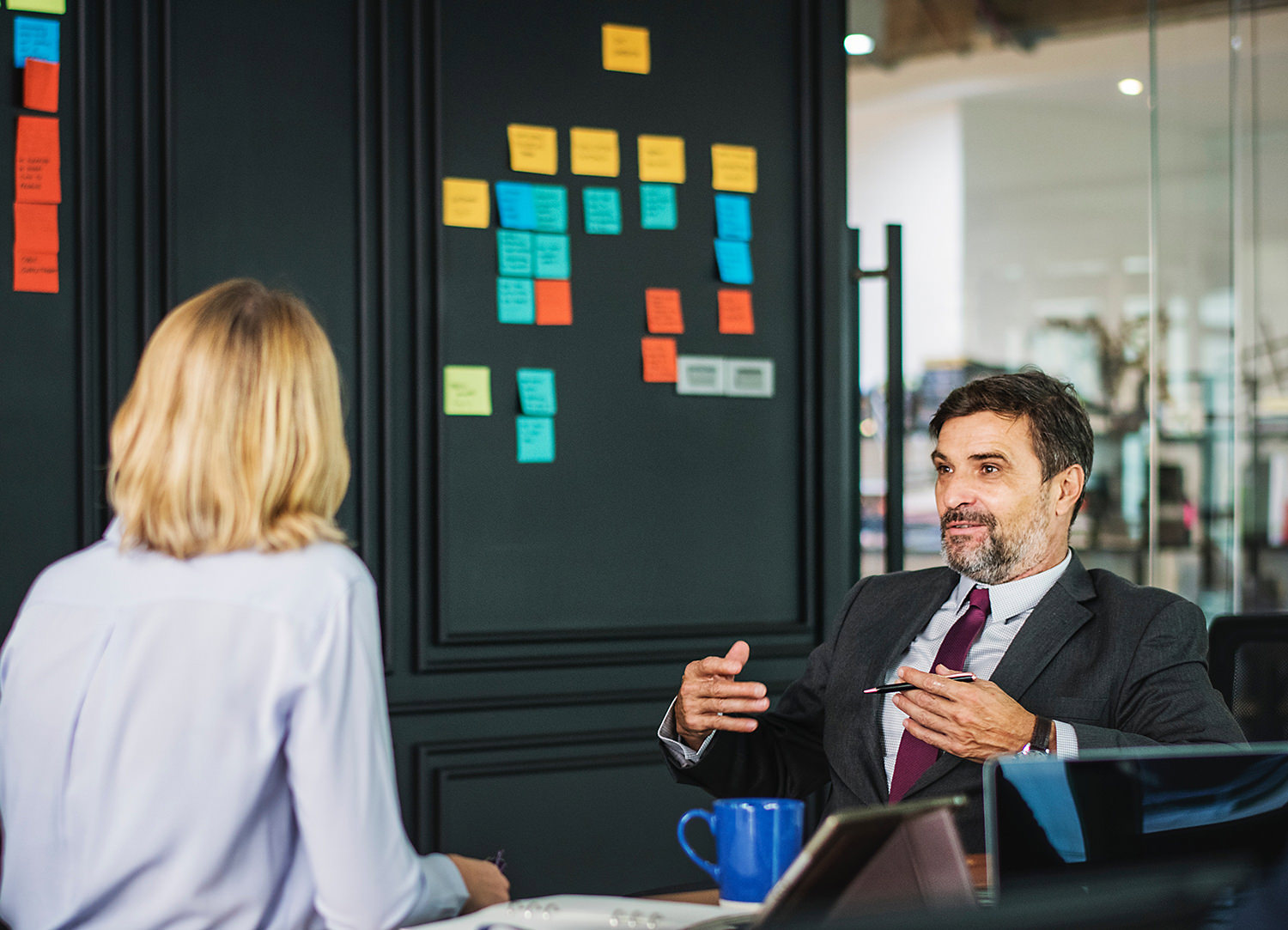 There are some requirements you'll need to be aware of before you take out an unsecured business loan. These aren't too harsh or restrictive at all, but they are important.
24 Month Limit
When you take out an unsecured loan from Bizzloans, you have to pay the loan back within 24 months. That's the maximum repayment term that's on offer. Of course, that won't be a problem for the vast majority of businesses out there. It's important that you look at the finances closely and decide for sure that this is something your business is going to be able to do. You'll have a chance to do this when you get a quote from us, so you'll know exactly what you're signing up to.
Business Bank Statements
To ensure your business is in a financial position to take on a loan of the size you've applied for, you'll need to simply submit your business's bank statements. This allows us to ensure that we lend responsibly and don't burden you with a debt that is too much for you to take on. It's in both your best interests and ours that you're able to handle the loan that you take on.
Photo ID
To ensure everything is correct and proper, and you are who you say you are, you have to submit a photo ID. This is common practice and ensures that all financial transactions are above board and in order. It's very easy to do and needn't be a headache for you. Once we are satisfied with your application, you've provided the bank statements and we've checked your ID, it won't be long before you have access to the loan you applied for.
Getting an unsecured business loan for your company could be just what it needs right now. It's a much safer option than taking out a secured loan and you'll be accepted much faster. Don't hesitate to get in touch with us here at Bizzloans if you're thinking of taking out an unsecured business loan.