Few companies were ready for the challenges that 2020 would entail. But a pandemic? It was not what everyone had predicted as the year came to a close. The COVID-19 situation, on the other hand, has made a huge impact on the economy, causing several small business owners to battle to keep it afloat.
The COVID-19 pandemic has hugely impacted the global economy, putting numerous business owners in the ground. Given the uncertainties and enormous obstacles that this time brings, businesses must alter their operations and customer service. A change in approach will enable firms to improve the care for their people, meet customer expectations, and improve their financial condition.
Developing a detailed business continuity strategy and cash flow projections will enable you to continue operating at a limited capacity while also easing recovery once the crisis has passed.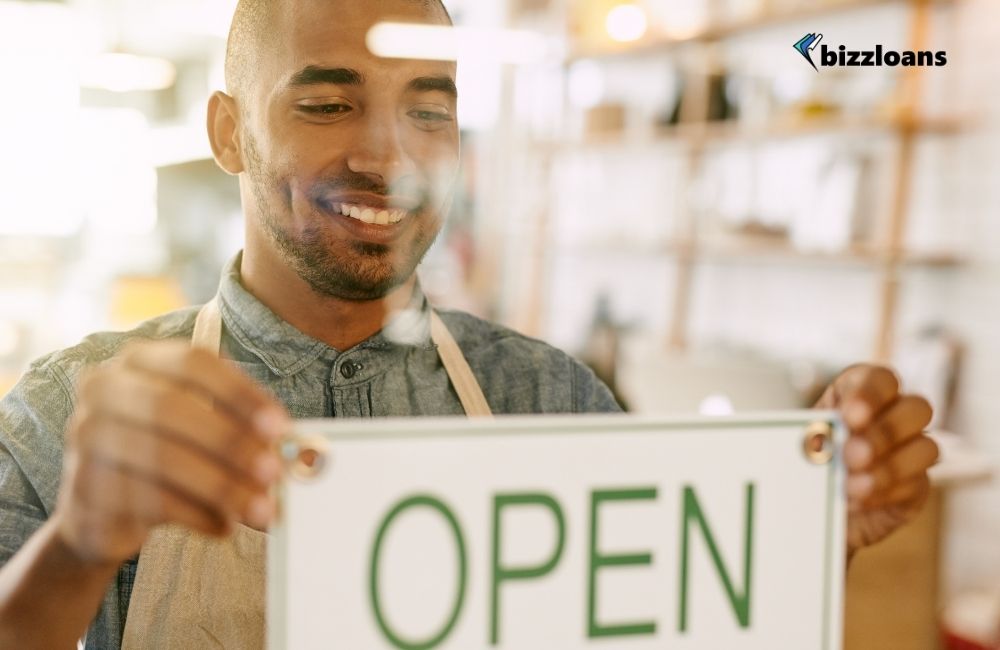 Businesses should utilize this downtime to re-strategize and prepare for the post-lockdown comeback and see it as a perfect chance to return to business after lockdown even wiser. This advice might help you get your business up and running if you are not certain what your business-after-lockdown alternative solution should entail.
1. Prepare a sales and marketing plan to start following the lockdown.
During market crises, businesses frequently decrease marketing costs. Marketing, on the other hand, is essential for this not only to attract new customers but also to maintain existing ones through brand touchpoints and retention programs. Businesses should assess their sales and marketing resources ratio balance right now. Look for ways to improve operational effectiveness by automating the sales and marketing process using existing technology.
Reconsider offering. It is no mystery that the pandemic has altered the way we live our lives daily. Whenever it comes to your clients, this is something you never overlook. Some of the items you sell may be outdated to their requirements, while others may be more critical than before.
Customers should be informed. Your company must communicate with its customers at all times after and during an outbreak. Be it a financial hardship or a small adjustment of habit, companies, and consumers are both going through a lot of adjustments in their daily lives. According to 4 A's research, 43% of consumers found hearing from businesses they trust throughout this time comforting.
Begin planning ahead of time. If you did not have an emergency plan in place before the outbreak, your company could have been taken by surprise and damaged as a result. There is no better time to get serious about how you will handle the duration of the outbreak and how you will get back to business as usual once it is done than now.
Make changes to your marketing plan. Once the outbreak hit, one of the first actions you should have taken was to go through your current marketing strategy and eliminate anything unnecessary or improper. Examine all of your planned advertisements, online posts, and email campaigns to see what needs to be eliminated or updated if you have not yet. It is also a good idea to consider how you might incorporate distancing or health-related concerns into your present promotion while remaining relevant.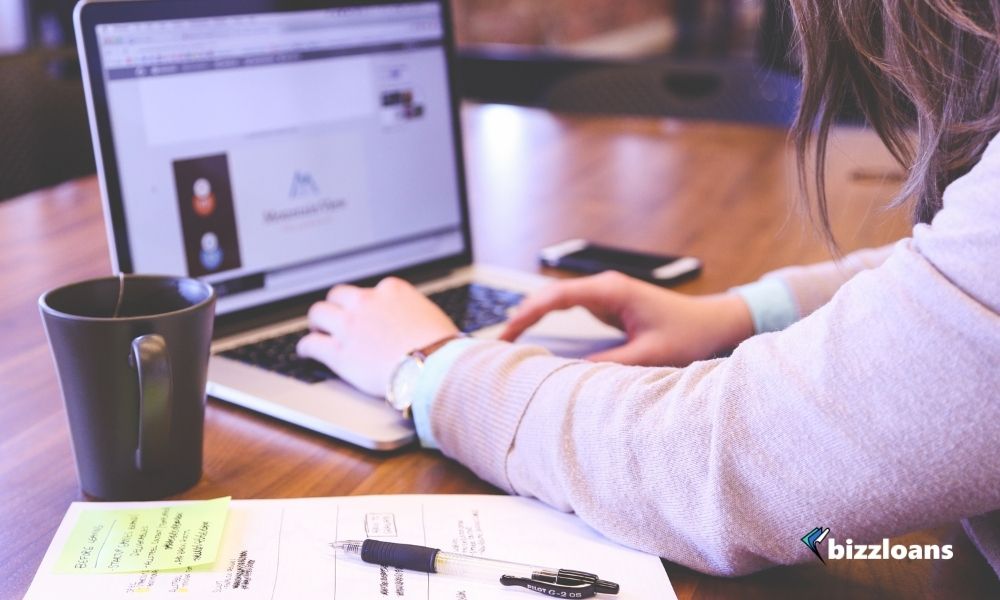 Give sales and marketing the resources it needs to succeed by defining your ideal customer description, outlining the particular reasons customers should select you over the competitors, and being clear on the challenges that will most likely influence customer judgments. For the most part, the outbreak has resulted that there is less business to be gained. Yet, as a means of increasing sales, profit, or market share, this gives a chance to reconsider not only what you are promoting, but also how you are selling it.
Dealing with the effects of Covid-19 is still a struggle, but it might open up unanticipated chances to improve the marketing strategy with customers and prospects. Your marketing plan, experience in sales, and consumer contacts can arise from the pandemic better than ever with smart revisions, preparation, and a little innovation.
2. Improve your business by innovating with your current technologies.
Digitization can help your company better compete and profit in the long run, but it is crucial in these times to ensure that your technology is laser-focused, fulfills your clients' varying demand, uses existing technology whenever necessary, and is backed by a continuous improvement that empowers your front-line workforce to start sharing fresh concepts to enhance the customer experience.
In simple terms, businesses cannot afford to stay viable if they do not welcome change and innovation. Here are three important elements to consider when it comes to the value of innovation in the workplace.
Companies benefit from innovation.
Companies stay relevant through innovation.
Companies may distinguish themselves through innovation.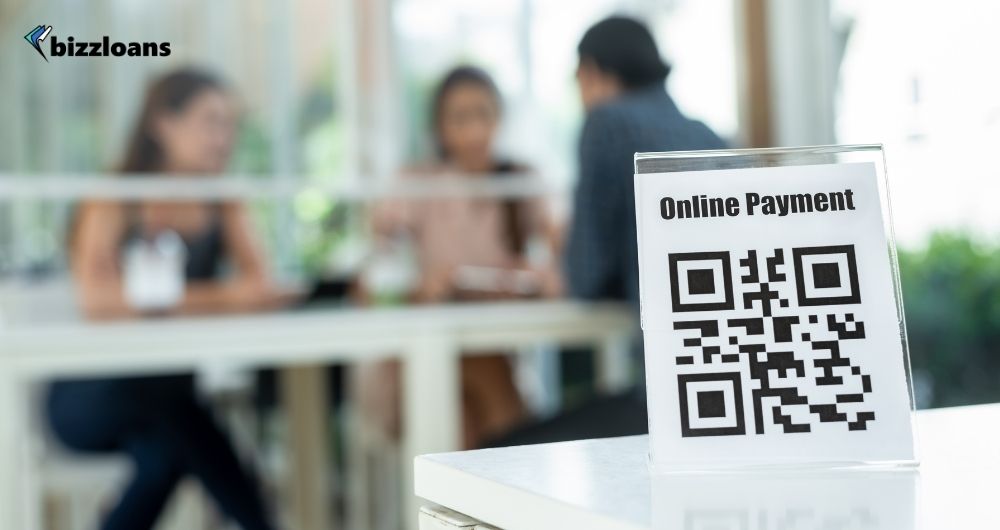 A company's ability to enhance operations, deliver newer and better products or services to market can boost efficiency, and, most crucially, boost profit depending on its ability to successfully utilize fresh concepts. With local, regional, nationwide, and international markets getting increasingly competitive, greater exposure to new technology, and the enhanced trade and expertise potential provided by the Internet, competition has intensified.
Innovation does not need to be a game-changing achievement. It might take the form of small, gradual steps in any aspect of your business.
3. Make a positive cash flow plan.
The ability to earn revenue over a given period is measured by cash flow. If you improve overall cash flow, you will be in a better position to meet your running expenditures, unexpected costs, and cash balances. Cash flow management is a set of methods and tactics for ensuring that you have greater cash flowing in than flowing out at the appropriate periods. Understanding expected income and costs is part of cash flow forecasting.
A cash flow projection is an effective component for any business since it tells you if you will get enough money to run it or develop it. This will tell you whenever the firm is losing more money than it is bringing in. When it comes to running a successful business, this is one of the most crucial qualities to get properly. You can pay your bills on time, fulfill consumer needs, and even invest in building your business if you have positive cash flows.
4. Improve customer services.
Customer service entails providing clients with whatever they want, whenever they want it, and most efficiently feasible. You have a better chance of preserving and growing your market share if your company gives outstanding customer service.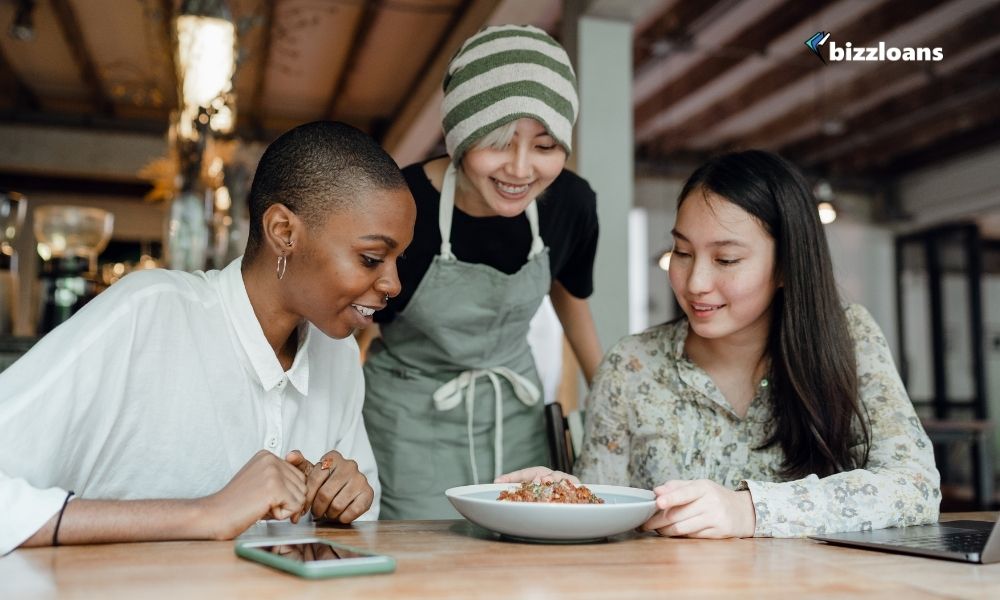 Customer service may aid in the growth of your company to improve:
consumer volumes as a result of positive word-of-mouth marketing
the amount spent per consumer per purchase in dollars
the number of times a consumer visits
By creating, establishing, and supporting a customer value proposition, you may create a culture of outstanding customer service in your company. Prepare your employees to provide the best service possible to your consumers.
5. Increase the quality of your business presentation
Giving a great business presentation might make a huge difference between closing a huge deal and failing it. Businessmen who can produce and deliver compelling business presentations have a better chance of succeeding in their careers. As a result, if you want to advance in your company, mastering the art of presenting corporate demonstrations should be a primary focus. Here are a few tips:
Reduce the amount of information on each slide. Eliminate everything else out and just provide the most crucial material that will assist you reach your main aim. The key to a successful demonstration is perfect concentration and clarity, rather than throwing everything at your listeners and drowning them in data overload.
Keep your eye on the prize. People frequently struggle to create and give effective business demonstrations because they do not however focus on attaining a set objective with their presentations and rather than attempt to cover so many more subjects, leaving their listeners puzzled, uninterested, and overwhelmed in information overload. To be effective with demonstrations, concentrate on attaining one objective and directing every line of your discussion toward that aim.
Shine. Don't run the risk of hiding behind your slideshows and simply reading the contents from them. It is you, not your slides, who should be providing the presentation and performing. If you want to become an expert, imagine your speech as a one-person Theatrical performance, with your powerpoint serving as a useful backdrop rather than the main attraction.
Make Your Presentations Adaptable to Your Attendees. Business presentations are a great way to interact with your listeners while also encouraging them in seeing things your way. Engaging with your listeners just before standing up on the platform to talk is an excellent practice that has assisted many business executives to enhance their demonstrations. You will have a better understanding of the people's requirements and current atmosphere by speaking with them before the presentations. You'll be able to adjust your material to your listener's mood and demands in this way.
Practice Makes Perfect. You must devote a significant amount of time to practicing your speech. As much as you can, don't wing it because you'll come out like an idiot and an unprofessional. Use a video camera to film yourself if you have one. Examine each video for any errors you may have made. Then practice until you've removed any flaws in your talking, nonverbal cues, tone and pronunciation, and any other component of your presentation.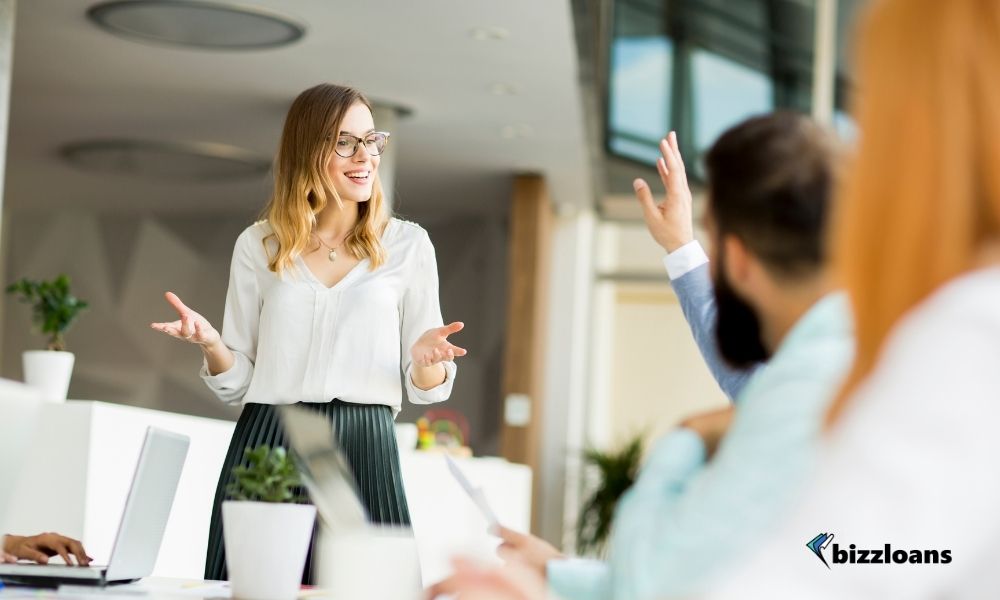 A good presentation is much more than the PowerPoint presentations you prepare when giving presentations to a mass audience, senior management in your organization, or even a venture capitalist. If you want to give amazing business demonstrations, think of yourself as a performer putting on a show. You are on stage as a performer, and your mission is to charm and captivate your audiences. Commit yourself to never delivering another dull demonstration in which you merely read sentences from your PowerPoint. Make an effort to amuse. Make a name for yourself as a performer. Make a living as a narrator. Have a good time. Your audiences will want to give you a big round of applause if you deliver a fantastic presentation.
6. Boost Your Search Engine Optimization
More individuals are buying online than before, and this phenomenon shows no signs of slowing down once the virus is finished.
This is where search engine optimization (SEO) plays a part. SEO, when done correctly and in conjunction with other marketing and technical techniques, can allow your organization to achieve high ranks and appear on the first page of Google search results. Check out these tips to increase your search engine optimization (SEO) and see your webpage climb the search engine rankings to the peak.
Create material that is both relevant and credible. The top contributor to your search engine rankings is quality, relevant content, and there is no alternative for outstanding content, particularly when it comes to SEO marketing. Relevant content tailored to your target audience boosts traffic to the site, which boosts your site's reputation and relevancy.
Regularly Update Your Content. You have probably realized how important content creation is. Search engines are no exception. Maintain in mind that updated material is one of the best markers of a site's relevance, so be sure to take active steps. Assess your material regularly and make any necessary modifications.
Metadata. Each page on your website has a place between the <head> tags where you may include metadata or details about the page's composition. If you have a content management system website that was built by a web team, this data will be pre-populated for you. But, as your site evolves, you must analyze and update information.
Have a website that is worthy of being linked to. A content-rich, reliable, neutral homepage that helps readers understand more of what they're engaged in is more effective in drawing connections from other pages, boosting your search engine optimization.
Make use of alt tags. Always use alternative text descriptions, to explain your picture and video files. They make it possible for search engine crawlers to find your website, which is critical for folks who are using message browsers or screen readers.
If you have a presence online, you should be optimizing for search engines. During the outbreak, it is even more critical for your company to rank higher in the search engines when potential buyers look for your items. You cannot always rely on consumers passing through your regular shop, so you will have to make up for it by increasing your internet traffic. It is critical for a business to improve to contact its target market online with its central aspect, goods, and services, or latest promotions in today's interconnected world and complex and competitive business landscape.
7. Assess whether funding is required for your company's revival
Anticipate getting a huge amount of cash on hand going into the COVID outbreak if you need extra funds to get your business back up and running after the crisis.
When it comes to financing your operation throughout the rebuilding process, you have a few choices to evaluate. You can apply for loans through your bank, and you can also take advantage of a few initiatives. You can, for instance, take advantage of the furlough program, which is intended to provide monetary support to small enterprises that are having difficulty retaining personnel due to economic slowdown. You can rely on Bounce Back Loans for brief finance for purposes other than keeping your staff.
The only issue with these nationally regulated initiatives is a lack of financing. Money may run out before your loan application is reviewed. As a result, other options for funding your small business should be considered, like:
Banks, credit unions, and online lenders offer small company loans with conditions.
Finance for equipment
Finance for purchase orders
Financing for inventory
Cash advances from merchants
Finance for accounts receivable
Tradelines between vendors
Credit cards for businesses
If you are looking for funding to help you rebuild your firm, keep in mind that taking loans might be difficult because creditors want confirmation that you will be able to return the debt. It is a good idea to check your credit ratings (personal and business) as well as your business and private cash flows to see how probable your loan will be authorized.
Get Ready For Recovery
Though we do not know how long it will take, there is reason to believe that the outbreak will be dealt with appropriately. Businesses that want to expand must think ahead and plan for a comeback. Acquiring resources, getting new supplies, enhancing the workplace environment for your employees, and cultivating a solid business environment are all part of staying ahead of the market. To motivate workers and achieve the required growth of the company, corporate leaders will need to implement effective strategic leadership.
There are numerous other development techniques you can employ to make sure the company endures the pandemic both during and after it. You will, nonetheless, need to identify measurements that are tailored to your demands and objectives.
NEED FUNDING FOR YOUR BUSINESS? GET A FREE QUOTE TODAY AND GET FUNDED!
CLICK HERE TO GET A FREE QUOTE
Share this article