Businesses, big or small, need financial boosting from time to time, this is especially true when a business is in its early days or in its time of growth. The financial market today has a lot of options to offer in terms of financial boosting in the form of business funding or business loans. These types of funding for business differ and depend on what the business actually needs and for whatever purpose they need it for.
Financial institutions or lenders of course need to ensure the risk that comes with lending money in general. When a lender has great confidence in a person or business applying for a loan, the best deals, terms, conditions, and the like come out to form an agreement. There is usually an involvement of security with loan funding like these.
What is a personal guarantee?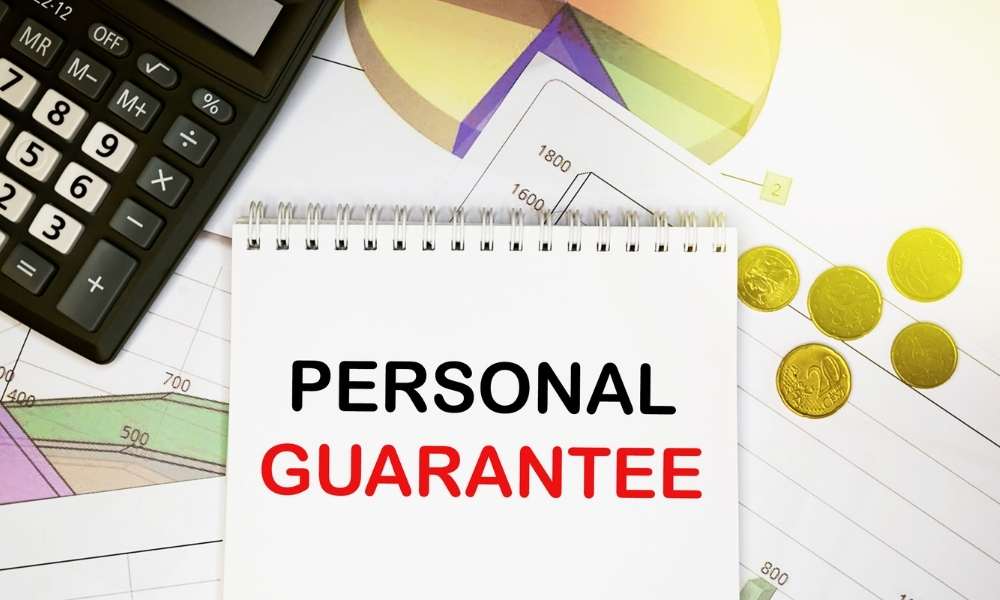 A personal guarantee is when a third person, on behalf of the lender, promises to pay for the borrower when or should the borrower default on payments. A personal guarantee is common when it comes to businesses that are owned by corporations or corporations themselves when asking for a loan. This is for the reason that a corporation is a separate legal entity. What is contemplated is that lenders want to ensure that the individuals behind the corporation can actually handle paying off the debt should the business default on payments.
Normally a personal guarantee is signed by a director, and is usually for a very specific amount, and the personal guarantee gives the lender the legal right to come after the signor should the business or corporation default on payments. The difference between sole proprietorship or partnership run business is that the sole proprietor and the partnership are the ones liable when getting a business loan, thus, the personal guarantee isn't actually needed.
While this is the most common time when a personal guarantee is needed, there are other financial institutions or lenders that can require a personal guarantee for those applying for business loans.
Can I qualify for a business loan without a personal guarantee?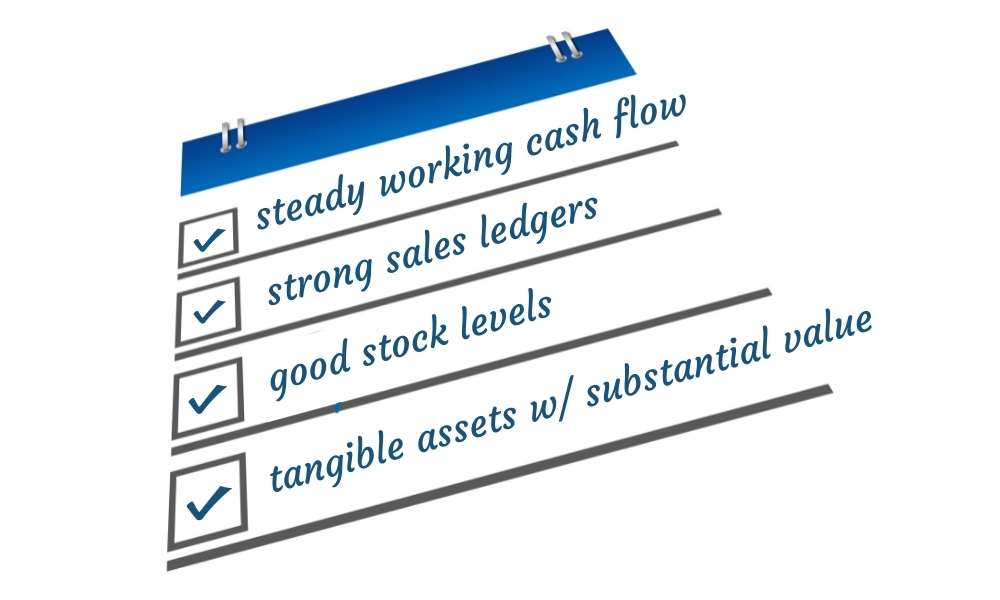 The answer is yes, although everything will come down to being able to choose the correct type of business loan needed and fitting for the business. This means that the business should also be in a strong financial position. Financial institutions will actually consider personal guarantees as a backstop should the business not have a long enough track record, lack proper value in their balance sheets, and do not have clear and predictable cash flow income.
But if a business actually has substantial value that shows in its balance sheet, then there is actually a reason for the lender to negotiate with the borrower without having the need for a personal guarantee.
Usually, a business that has substantial value in its balance sheet, tangible assets, strong sales ledgers, good stock levels, and a steady working cash flow. Combine everything together and the borrowing business can expect that a lender would not need to ask for a personal guarantee.
Business loans in general
Before anything else, a business loan is a financing option for businesses where they are lent a sum amount of money that the business agrees to pay on an agreed schedule and within the correct time, paying the amount loaned with interests and fees that come with it. In Australia, there are a lot of different types of business loans that help businesses continue on with their daily operations.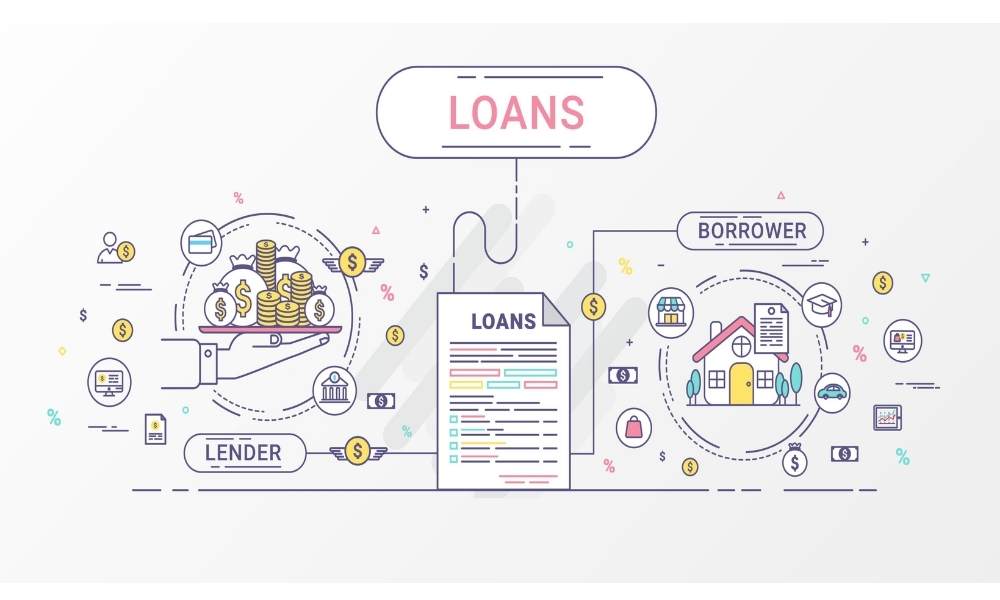 A business can choose to pay in fixed or variable rates, all depending on the schedule that will be agreed upon. The frequency of the repayment can also be chosen by the business, and they can either choose to do it monthly, quarterly, or even yearly. The loans differ in payment terms but usually are paid from 1 up to 30 years (for really big business loans), and can be secured with security used as collateral. However, there are also Unsecured business loans which do not require collateral, but have usually higher interest rates. Every interest rate is different as well, all depending on several factors decided by the financial institution or the lender.
Business Loans with no personal guarantee
What if a business would need a significant amount of money in order to invest in something that the business needs, badly? But the main problem is that the owners would not want to disrupt cash flow as they may incur problems about it. The answer to this is fairly simple, a business loan is the most logical choice. While there may be a lot of business loans that would require a personal guarantee, this is not always the case. There are always financial institutions or lenders that are ready to accept a charge over business assets. In order to convince a financial institution or a lender, the business must fit perfectly into the category that the financial institution requires.
Can I get a business loan with no personal guarantee?
For this type of loan, the business that you own must at least have 2 years of history with credit transactions and a solid financial standing. The business must also have positive cash flow trends and a profitable performance. Take note that the lender will also have to take a personal look at the business owners and the business itself.
Benefits of a business loan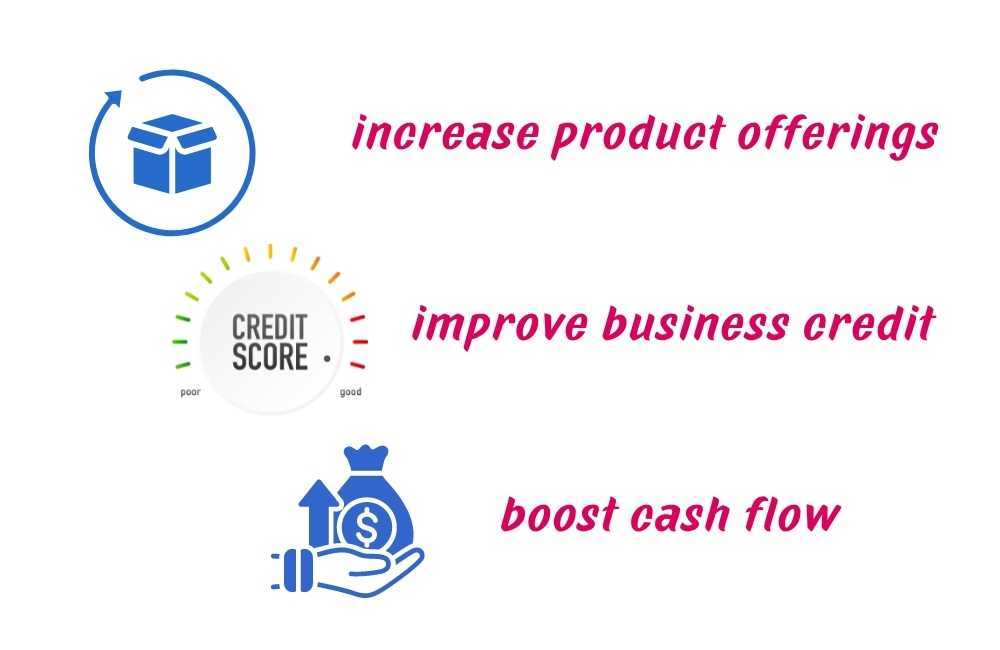 These business loans are the number one form of financing for businesses. This is because a business loan is simple enough to understand: the borrower applies for a loan, get it upfront to use for the benefit of the business, and then start repayments according to terms and conditions agreed upon. If a business is successful in obtaining a business loan, then they can easily start budgeting their loaned amount for the business. A business loan can be fairly easy, especially if the business already has the hang of things.
Invoice finance with no personal guarantee
Invoice financing is a type of loan where a business that has slow payers or a ton of unpaid invoices uses them as sort of collateral in exchange for the total loan amount per invoice. Usually a business can get 80-85% of the total invoice price upfront. The rest will be received when the invoices are paid for and minus the fees the lender has. In exchange it is actually the lender who will run after the debtors.
This type of financing is a solution that does not require any personal guarantee from the borrower. This is a solution for businesses that are suffering from slow paying customers as this type of financing option benefits the business well, having the loan amount given to them upfront while not having to worry about running after their credit customers.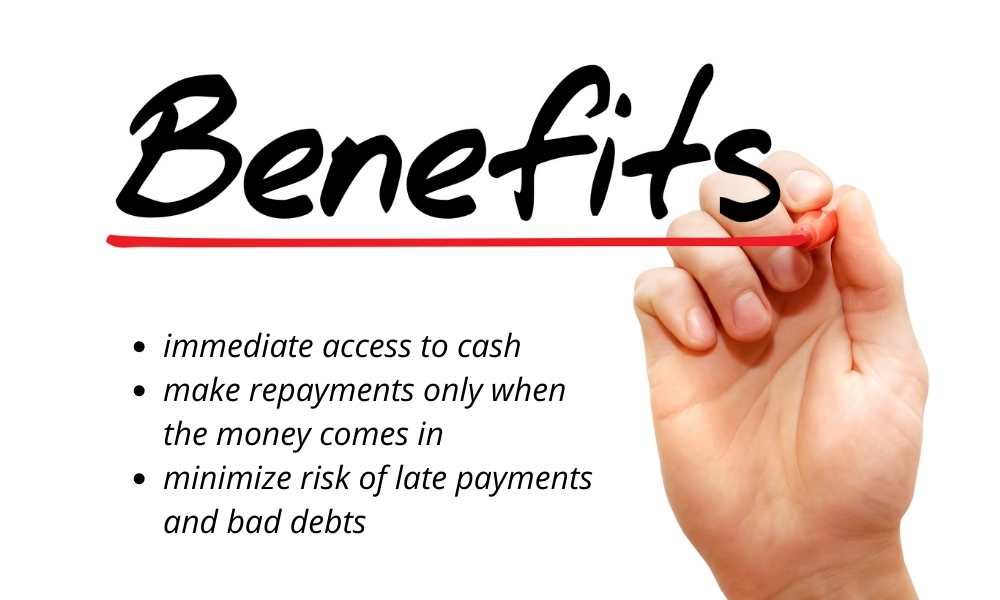 Can I get Invoice Finance with no personal guarantee?
The answer is yes. Financial institutions that offer invoice finance loans will always solely depend on the invoices that are presented as collateral to them. While they would still take a good look at the overall financial capability of the business, the totality of the unpaid invoice presented to them still bear greater weight and oftentimes, there is reason to expect that there no longer needs a personal guarantee from the borrower. Though a lender may sometimes require a small personal guarantee, usually 10-20% of the facility limit.
Benefits of Invoice Finance
Businesses that find that they are tied up in a lot of outstanding balances owed to them are the most fitting borrowers for this type of business financing loan. The business' main assets will serve as the debtor book that holds all the outstanding invoices of the business and using this as a leverage can be a smart move for the business itself. This type of loan is well tailored to any business applying as the loan amount is proportionate to the actual revenue a business is expected to receive. The more invoice that you actually have, the bigger the credit that a business can access.
Trade finance with no personal guarantee
Trade financing provides a business an amount of capital up front that is solely based on the wholesale orders of clients that they will pay in a future date. This business loan type depends on actual confirmed orders from the clients of a business. This means that if there is already a purchase order from a client, for example, a business can take advantage of this and be able to put up front with the financial institutions the cost of the production, stock, and delivery and actually be able to provide what the client ordered. This type of business loan funding actually goes hand in hand with invoice financing.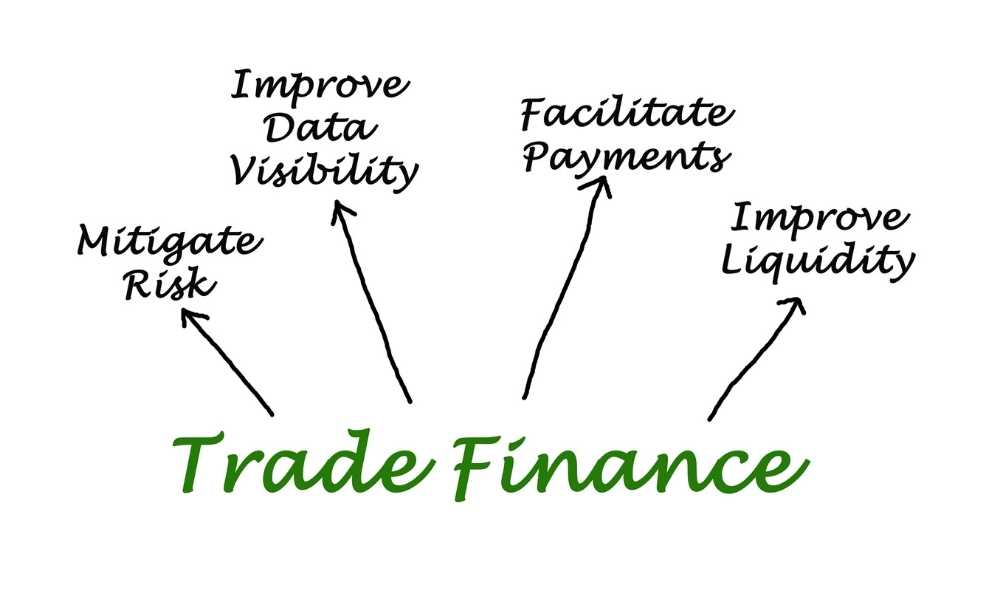 Benefits of trade finance
This type of business financing loan is actually another way of improving a business' working capital. This type of business financing gives a 150-day credit wherein which time a business can both receive and sell stocks. This can help as your own cash will not be tied up in the business cycle. This type of financing also works well hand in hand with invoice financing.
Trade finance is another source of credit to improve your business's working capital and it works like a dream with invoice finance. Trade financing will take care of the funds on making of the purchased goods up to the point of selling it. Then, Invoice financing will take over and fund the business for the period until the client is finally able to pay.
Are there other ways of getting a business loan with no personal guarantee?
The answer is, again, yes. There are a lot of other ways into looking at other financing options if you have already exhausted every other option and find that you cannot get a business loan with no personal guarantee. Here are a few things you can try out:
Look for Investors – business investors will be a smart move; however, a business owner must be ready with a well-made business plan and should be ready to give away a part of any future returns.
Look and apply for government grants – although the business is not guaranteed to get anything, and if they do, it might not be the amount that the business wants. But getting a business grant from the government will be of big help to the business.
Tap into your own savings – this is actually a really big risk and the business will have limited resources. On the other hand, there are no strict repayment schedules to be followed which is already a big thing.
Ask personal loans from friends and family – this is likely to have low interest rates if there are any at all. However, one big drawback is that this can cause a lot of relationship issues should the business that you are putting the money into fails.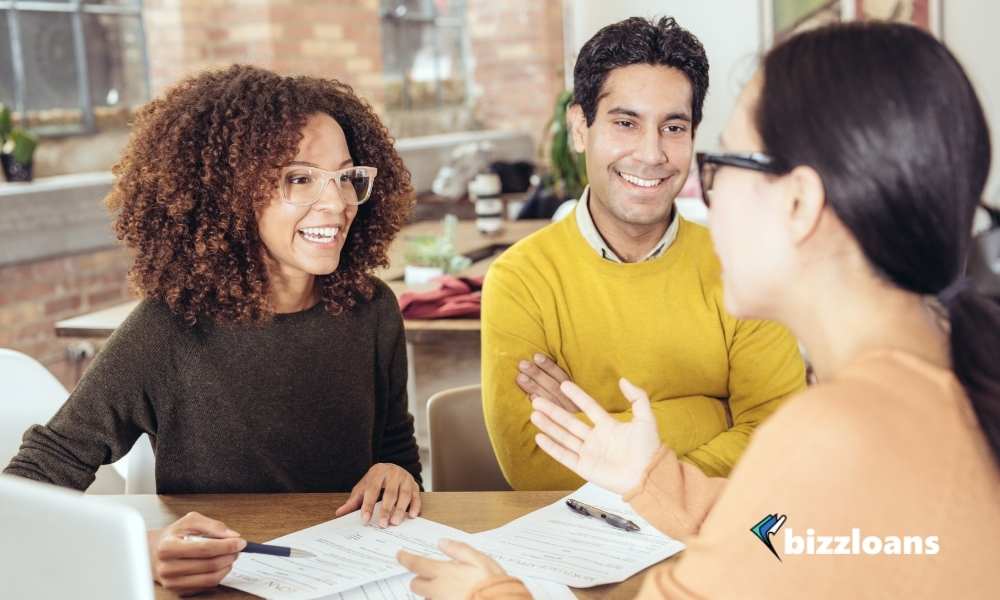 In the long run, not having the proper credentials to be approved for a business loan with no personal guarantee should not stop a business owner from getting the finance that the business needs in order to maintain, sustain, or grow the business. The option for getting business loans with no personal guarantee is only one option, there are a lot more types and kinds of business loans out there that can fit the business. Furthermore, the business can slowly work towards actually fitting into the requirements that financial institutions have that will make them approve of business loan applications with no personal guarantee. It will all depend on the business' situation, including the main purpose of the application for the loan that the business needs for. Generally, it is possible to get a business loan with no personal guarantee easily.
NEED FUNDING FOR YOUR BUSINESS? GET A FREE QUOTE TODAY AND GET FUNDED!
CLICK HERE TO GET A FREE QUOTE
Share this article