It's the most wonderful time of the year, indeed. The holidays are finally upon us. In just a few weeks, lights of red and green and garlands will deck the streets. Shops will be covered with generous amounts of faux snow and mistletoe, while a couple of frantic customers determined to complete their Christmas list hurry about here and there. Managing expenses during this season can be quite challenging, especially if you're also handling a business.
Business owners who come ill-prepared for what many consider as the busiest time of the year might have to face the horror of shutting down. But it doesn't have to be like that. In fact, you still have time to prepare and make sure that your business survives the holiday onslaught. Here are some tips on how you can manage your finances during Christmas – both personal and business.
Managing Your Personal Finances
Before you move along to planning your business finances, you have to plan your personal finances first. After all, a good percent of your business budget will most likely come from your personal savings. To effectively manage your holiday spending, you should think about doing some of these things.
Set a budget.
Before you start setting aside your expenses, you have to set a budget first. Establishing a budget will help you divide your finances equally. It will also give you some idea on what you should prioritise. Once you have set a budget for your personal funds, you can then start setting aside the money for your business.
Make a list.
After you've finished setting your budget, it's time to bring out the legal pad and start making a list. How will you use your budget? Are you going to be spending it all on Christmas presents? Or will you be using it to pay for your bills, as well?
Making a list is extremely helpful because it gives you an idea of who you should be prioritising, especially if you decide to use the bulk of your budget for buying gifts. Should you provide every member of your clan, including that distant aunt you never hear from, a present? Or will you be limiting yourself to just your own family? What about your friends? Coworkers? Employees?
Once you finish your list, make sure you stick to it. Otherwise, you'll be setting yourself up for failure in managing your personal finances.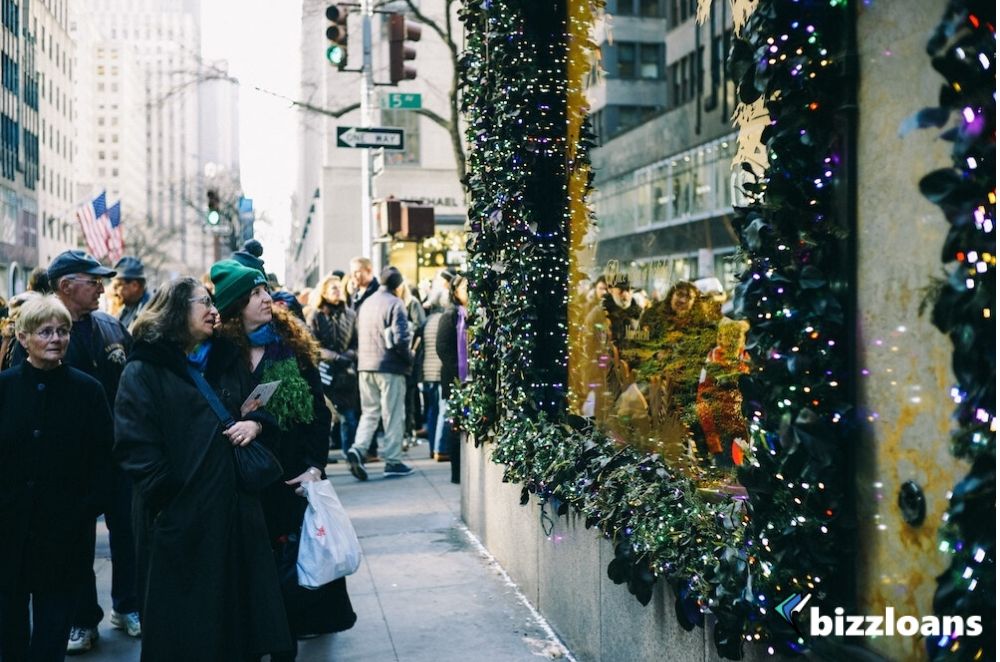 Set your sights on something practical.
You've set your budget, and you've made your list. Now, it's time to head out and get those gifts. As a business owner, you'd want to extend your value for money to your personal expenses as well. Instead of opting for an expensive bottle of perfume, maybe you should consider getting your mother that cookbook she's been talking about. Besides, there is no guarantee that she would love the fragrance.
In fact, it's more likely that she'll leave it unopened on her dresser and forget about it entirely, simply because everyone has different tastes. In buying gifts, try to stick to things that have practical uses. Refrain from giving stuff that depends mainly on a person's taste like clothing and perfume. They'll likely end up getting exchanged for something else.
Forget about your credit cards.
If you're someone who finds it hard to control yourself when it comes to managing your finances, you can try this neat trick: forget about your credit cards! At least, during the holidays. A credit card is like a safety net set to catch you during your impulsive spending. And during Christmas, it is quite easy to lose control over the things that you spend on.
Sometimes, that watch you've listed for your nephew can quickly turn into a laptop, especially with the help of a credit card. To make sure that you stick to your budget this holiday season, opt to pay for all your gifts with cold, hard cash.
Simply withdraw the money you have set aside for your personal gift list and leave out your credit cards. This way, you will remain within your set budget.
Be creative with your gift options.
One of the best ways to stick to your budget and still be able to give gifts to everyone is to consider other gifting options. Gifts don't have to be expensive. In fact, you can choose to personalise your gifts by making them yourself. Baked goods are the most popular personal presents you can give out. Plus, they are easy to make, too, whether it be a box of gingerbread cookies or a loaf of fruitcake.
If you're not much of a cook, you can try giving out hand-crafted soaps or candles. You can also go the loving grandmother route and hand out personally knitted sweaters, or caps, or scarves, or socks. Not into knitting pieces of clothing? You can also try making other hand-crafted items like table runners or little pouches through the art of macramé.
Whatever it is you choose to give, your loved ones will surely appreciate it more. Plus, you can save a lot. The only thing you have to invest is time.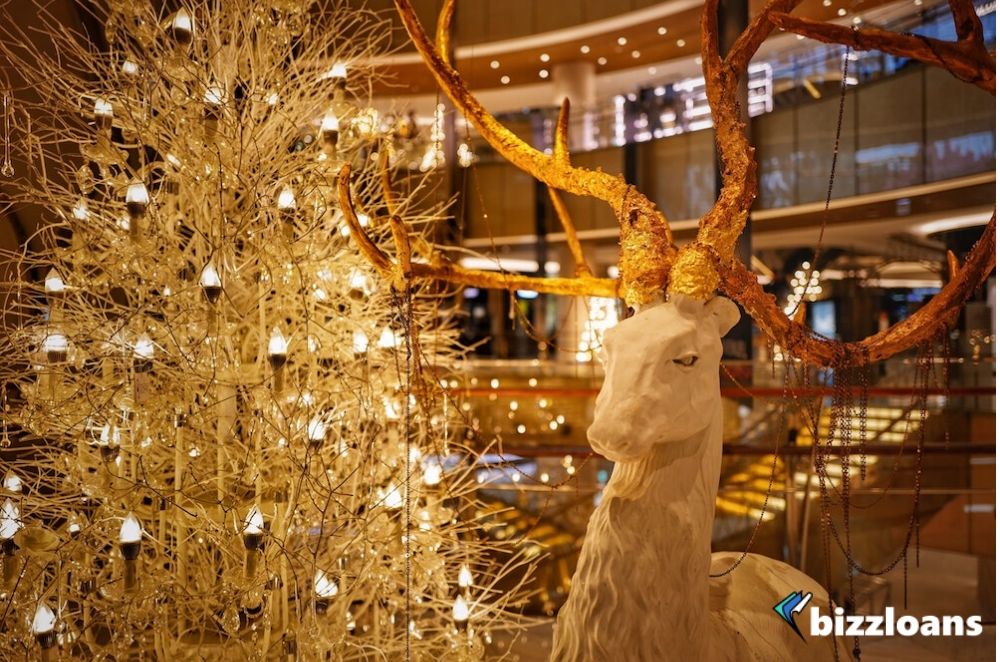 Tips on Managing Your Business Finances
Once you've finally settled your personal finances, you can now focus your full attention on your business finances. Although there's not much difference between managing your business finances and personal finances, there are still some things that you should keep in mind. Here are some tips on handling your business finances during Christmas.
Make a list… Again.
You will need something more than a legal pad to make a list regarding your business finances. Listing down all of your projected expenses is a little more complicated than just listing down the things you have to buy. To make matters a bit easier, consider using a spreadsheet and other online tools to help you organise this list.
Now, there are two things you have to make a list of. First, take note of all the things you have to spend on. This list will include utility bills, wages owed, payments for stocks, payments to suppliers, etc. Next, list down all your sources of funds. Total funds includes money from your income (if you have another job), cash that will come from sales, and other sources.
Set a budget, but prepare for any emergencies.
Once you have a solid idea of your business's finances, you can start setting a budget. Prioritise your inventory, make sure your most popular items are well stocked. Order your supplies early to avoid the rush and the risks of late or lost supplies due to unforeseen circumstances. If you sell handmade goods, it is best to start making them ahead of time to avoid product shortages.
Remember, the Christmas season is probably the busiest time of the year. And for small businesses, it can be very demanding. But if you are well-prepared, this time can also be the most profitable and could help your business succeed.
Make adjustments as needed.
Once you have identified how much you need and the probable challenges that you may face, you can start doing all the necessary preparations. As you work on fully preparing your business for the holidays, do not keep yourself from making all the necessary adjustments needed to ensure the success of your business.
How to Prepare Your Business for the Holidays
Now that you have finally secured your finances, you can start preparing your physical or online stores for Christmas.
Have foresight.
Ensure that you have enough resources to keep your business running smoothly during the holidays. As mentioned earlier, make sure to keep your inventory well-stocked and your resources easily accessible.
Prepare your resources.
A lot of things can go wrong during the busiest time of the year. To avoid any problems with regards to your supplies, you have to prepare your resources as early as possible. Use your business's income report to determine which of your products are the most popular. In this way, you can also determine how much of each product you should keep on hand.
Give your shop a makeover for the season.
Whether you own an online store or have a physical store, you have to consider giving your shop a Christmas makeover. Give in to the season's festive atmosphere by decking your shop with Christmas lights and garlands. If your store is big enough, you can add a Christmas tree or a depiction of the Nativity in a corner. Make sure to fill your shop with holiday music, as well.
For an online store, you can change your website's overall look for the meantime. Add a little touch of red and green, and if possible, you may also add some holiday background music.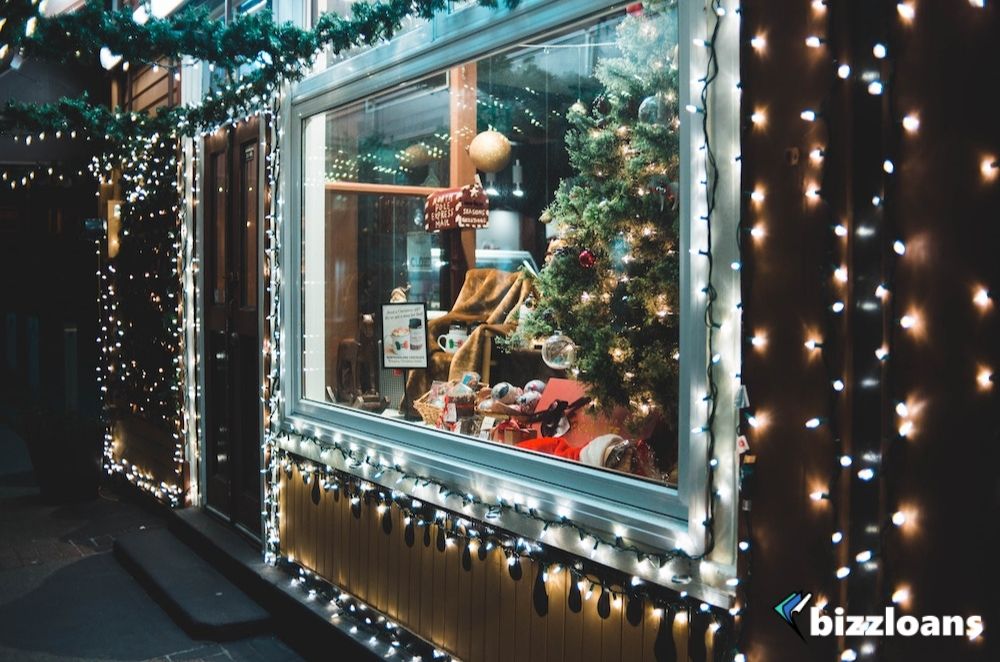 Prepare your staff.
This is probably the most important thing you should do before the holiday rush. You have to prepare your staff for the oncoming onslaught. Do this by clearly establishing the schedule of your employees. Remember, the holidays are not just a time for buying and exchanging gifts, it is also a time to spend quality time with your loved ones. You may have made some plans for Christmas, but so did your employees.
Ask them to inform you beforehand if they will be taking prolonged leaves. This way, you can prepare by hiring temporary staff, in case you fall short of help. It is also essential to make sure that your temporary staff is trained to do the things you require of them, so you should consider spending some time to teach them. Since most businesses typically hit a short lull before the holidays, you can use this short time to finalise all leave schedules and to train new and temporary hires.
If you need to ask your employees to render extra hours so your store could cope with the holiday demands, compensate by doing activities that will help boost their morale. A few things you can do include: decorating the shop to mirror the Christmas spirit, offering a Christmas bonus, throwing a party. These activities will not only help increase morale, but it will also promote a sense of camaraderie that is important, especially while facing a hectic time.
Don't forget about your customers.
Your business will never flourish without your customers. Everything you're doing is all about satisfying their wants and needs. Always strive to keep your customers happy by keeping them in mind while making decisions with regards to your business. If you're running an online shop, send your customers a Christmas greeting email to make them feel that you genuinely care about them.
For those who own a physical store, you can give your loyal customers a small treat – it could be as simple as a small Christmas greeting card. You can also offer your customers a chance to gain rewards from your shop. Make sure that you set specific parameters like setting a minimum purchase to gain something for free. Providing rewards will not only excite your customers; it can help you gain more. And the best part? It can also encourage your customers to spend more.
Promote your best products.
For small businesses and startups, always remember that social media is your marketing friend. Use every online platform available at your disposal to promote your store's best products. For a fee, you can use websites like Facebook and Twitter to advertise your products. If you already have a mailing list, you can also employ email campaigns. Of course, you can also advertise through traditional media, especially if you have the budget.
Don't forget to wrap everything up neatly.
Once you survive the holiday rush, don't forget to give yourself and your employees a well-deserved break. This is not just a reward for a job well done, but it can also give you the necessary time to prepare for the upcoming year.
To make sure that you are fully equipped to face the new year with the proper financing, Bizzloans is here for you. We help you grow your business by providing you with the funds you need. Get a free quote below and immediately access funds within 24 hours.
No Security Necessary
The main thing that makes unsecured loans more attractive than secured loans is the fact that they're no security. It might be an obvious thing to highlight but it clearly matters. You won't be weighed down by the pressure and worry associated with having collateral hanging over you and potentially being lost to the lender if you fail to make repayments. If you don't want to take the risk of losing your collateral, you just need to opt for an unsecured loan instead. It'll allow you to avoid any risks associated with secured loans.
Build Up Your Future Credit Score
By taking out a loan and then paying it off on time, you will help to build or repair your credit score. Many companies are dealing with poor credit, but by taking out an unsecured loan with a lender that is happy to lend to companies with poor credit, you can start to turn the situation around. Meeting regular repayment deadlines shows the world that you are able to stay on top of your financial obligations and pay off the money you owe, and that will only help your business going forward.
Why Your Business Might Want to Take Out an Unsecured Loan
There are lots of reasons why your business might take out a loan, as well as reasons not to. You shouldn't take out a loan to cover running costs, but if you want to do other things, such as the things we're going to discuss below, an unsecured business loan can be ideal.
Grow and Expand
Most entrepreneurs have big plans for their businesses. They want to ensure that their business is one that's got a bright future. So if the time has come for you to grow and expand your business, you should think about whether taking out an unsecured business loan might help you to do that. It could be exactly what you need to get your business moving in the right kind of direction. It takes money and investment to grow your business and a loan might just be the ideal solution.
Take on More Clients and Customers
If your business doesn't currently have the resources to deal with more customers and clients, it could be time to scale things up. However, that's something that costs money, whether you like or not. Taking out an unsecured business loan could help improve the resources your business has available. It could mean hiring more people so that you have the human resources needed to take on more clients and make more customers happy. The loan will cover the costs associated with doing that and it'll pay for itself if you're able to improve your profits as a result.
Fund a New Marketing Campaign
Maybe it's the case that attracting new customers to your business is where your problems lie. It's not always easy to get your voice heard and make people aware of why they should be taking notice of your business. An unsecured loan could be used to fund a new marketing campaign that gets your message out there and makes more people interested in your business and what it's offering. So if you have an idea for a marketing campaign that you think might work but you don't have the financing for it, consider a loan.
Improve with Fewer Risks
The chance to improve your business in the many ways mentioned above offers you a real opportunity that you might want to grasp. Secured loans can offer the same access to financing but come with more risks to your business. With an unsecured loan, you can reap all the rewards that come with having the cash to invest in your business without having to worry about the risks adversely affecting the business in the future. The chance to improve with fewer risks attached to that chance should not be ignored or dismissed.
The Requirements for Getting an Unsecured Business Loan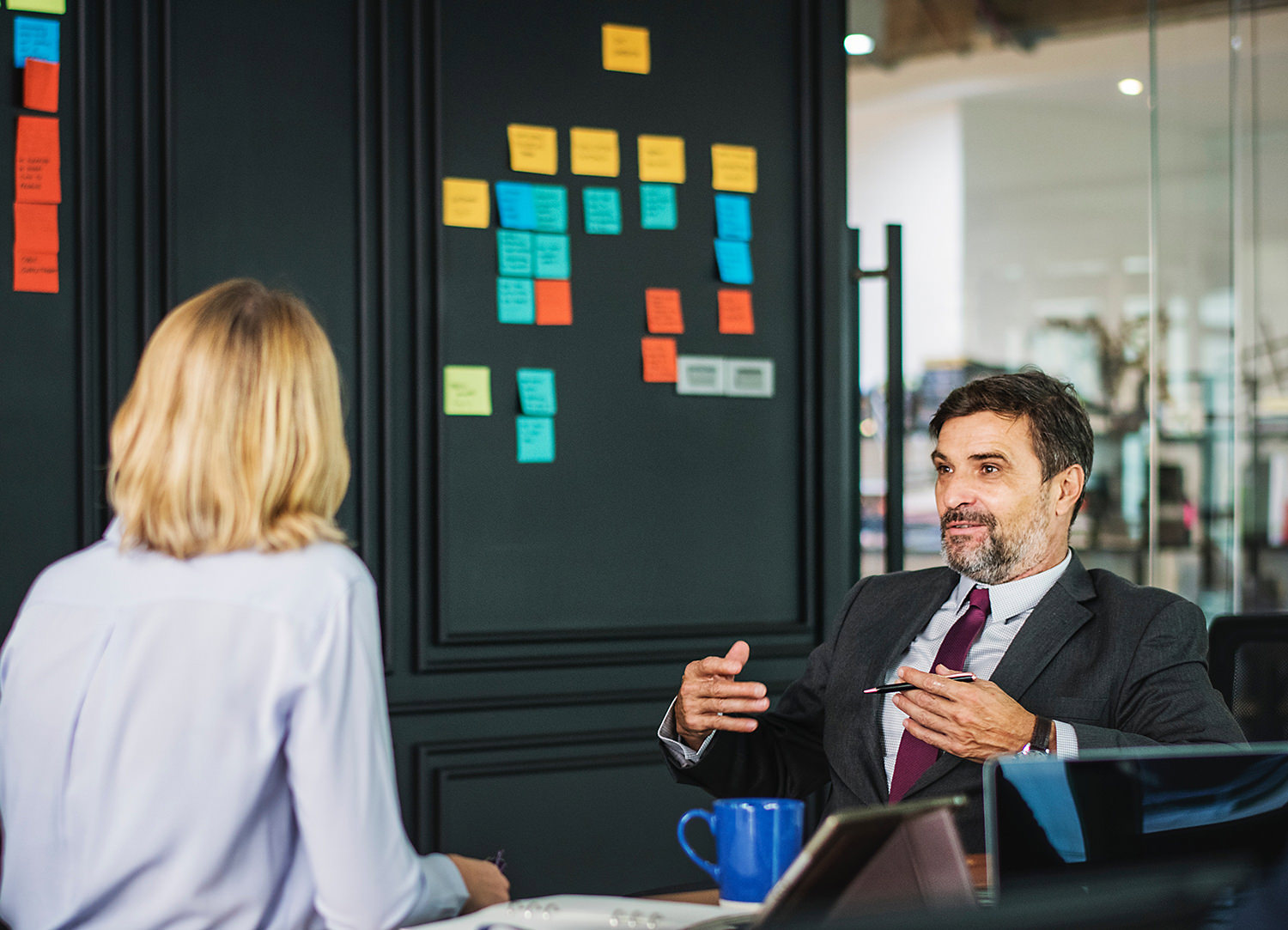 There are some requirements you'll need to be aware of before you take out an unsecured business loan. These aren't too harsh or restrictive at all, but they are important.
24 Month Limit
When you take out an unsecured loan from Bizzloans, you have to pay the loan back within 24 months. That's the maximum repayment term that's on offer. Of course, that won't be a problem for the vast majority of businesses out there. It's important that you look at the finances closely and decide for sure that this is something your business is going to be able to do. You'll have a chance to do this when you get a quote from us, so you'll know exactly what you're signing up to.
Business Bank Statements
To ensure your business is in a financial position to take on a loan of the size you've applied for, you'll need to simply submit your business's bank statements. This allows us to ensure that we lend responsibly and don't burden you with a debt that is too much for you to take on. It's in both your best interests and ours that you're able to handle the loan that you take on.
Photo ID
To ensure everything is correct and proper, and you are who you say you are, you have to submit a photo ID. This is common practice and ensures that all financial transactions are above board and in order. It's very easy to do and needn't be a headache for you. Once we are satisfied with your application, you've provided the bank statements and we've checked your ID, it won't be long before you have access to the loan you applied for.
Getting an unsecured business loan for your company could be just what it needs right now. It's a much safer option than taking out a secured loan and you'll be accepted much faster. Don't hesitate to get in touch with us here at Bizzloans if you're thinking of taking out an unsecured business loan.